Convention and Trade Show

| | | |
| --- | --- | --- |
| Convention Program | Full Schedule | Pre-Convention Extras |
| Trade Show | Prizes | Additional Event Information |
| Hotel Info | For Exhibitors | Event Policies |
Conference Program
The PSAI's Annual Convention and Trade Show is known for programming that is essential for professionals engaged in the portable sanitation profession. It is planned by a committee of practitioners based on feedback from operators throughout the industry. Attend the event and take part in these learning opportunities – you'll be able to apply what you learned as soon as you get home.
Trends in the Rental Business

The latest five-year forecast from the American Rental Association (ARA) calls for equipment and event rental revenues in North America to surpass $61.5 billion in 2019, including $55.8 billion in the United States and $5.7 billion in Canada, up 5.3 percent compared to 2018. It all sounds great – but what are the underlying assumptions and issues that need to be addressed so your company can make the most of the favorable business climate?

Tony Conant, ARA's CEO, will kick off the PSAI's Annual Convention and Trade Show with a look at what the future holds for rental businesses. He will share the recently released results of a comprehensive consumer study looking at the trends, attitudes and behaviors of rental customers in the construction, do-it-yourself homeowner and party and event rental segments. He will also discuss ARA's commitment to a sustainable workforce and the resources developed to attract, recruit and retain qualified employees, as well as education, technology and market intelligence.
Small Business Hacks

Barry Moltz has founded and run small businesses with a great deal of success and failure for more than 20 years. Since selling his last
business, he has written six books on a variety of business topics. This
is a high-speed presentation that will rapidly go through the best 25 tips, tricks and work arounds for anyone in a small business to be able
to accomplish critical tasks in seven steps or less.
Getting Your Business Unstuck

What you did to get your business to where it is today, is not what will ensure success tomorrow. Barry Moltz has identified 6 ways that businesses get stuck, causing their growth to slow. Sales, marketing, finance, personal productivity, managing employees and customer experience will all be discussed in this information-packed session.

Hands On Learning Labs – HOLLway Sessions
HOLLway sessions are opportunities for you to learn by doing. Rather than a classroom, you'll join the instructors in a location where you can watch a demonstration and participate in the portable sanitation-specific activity at hand. There will be four 30-minute sessions with 3 breaks of 10 minutes to move between learning stations. Choose from the following topics:
Navigating DOT roadside safety inspections
Servicing and maintaining shower trailers
Repair of freshwater flush units and handwashing stations
Choosing the best truck for the job
Repair and maintenance of your truck fleet
Maximizing your deodorizer dollars
Job trailers: placing the holding tank, service considerations and safety concerns
Topical Roundtable Discussions
The PSAI's events are known for their open round table discussions. Facilitated by knowledgeable industry peers, these conversations cover a wide variety of topics that are relevant and timely to portable sanitation professionals. There will be two one hour sessions on Thursday, March 26 – choose the subjects that matter most to your business success.
Selecting Your Service Trucks
Disposal Issues
Inventory Control
Service Techniques
Creating and Managing a Sales Force
Social Media Advertising
Government Contracts
Special Events
Restroom Trailers
Diversifying Your Business
Adding Remote Locations
The Importance of Employee Performance Plans
Developing Your Benefits Package
Community Relations Issues
Human Resources Hour: Strategies to Recruit, Develop, and Retain an Industry-Leading Workforce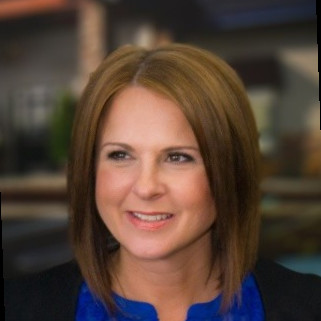 The world is short of truck drivers – at least 50,000 short by some estimates. Unemployment is low, and front line workers have a lot of options. So how can a portable sanitation company attract and retain workers?
Well, nobody has a silver bullet – but Northwest Cascade HoneyBucket is trying a new approach. Angela DuPont, Director of Employee Development, has been hired to create and implement that approach. She'll share what she's learned in her decades of HR recruitment for front line people, what is working at HoneyBucket, what hasn't turned out so well, and her best estimates of what it will take to compete for talent to get the job done in the coming years.

Go Deep on Important Topics:

Sometimes you need more time. On Saturday morning, March 28 attendees will be able to choose between a pair of two-hour sessions that go deep into topics that have a major impact on your productivity and bottom line. You'll have the chance to discuss and interact with the presenters, work with real situations, and leave with new ideas and tools you can implement the day you get home.
Track I: Pump Workshop – Maintaining and Rebuilding Pumps. This intensive workshop will dig deep into how to select and maintain your pumps. You'll also learn how to do a rebuild that can save you thousands of dollars by extending the life of your equipment.
Track II: The Cost of Doing Business. Make more money than you spend and you're successful, right? Maybe or maybe not. This workshop will help you go deeply into the various cost drivers for portable sanitation companies. We will examine ways to manage and account for those costs so that you can set prices that effectively reflect your business strategy (low cost leader versus value differentiation) and maximize your cash flow options.
Think they are both valuable? Bring a second person from your company so you have them both covered.
---
Pre-Convention Extras
Running a portable sanitation business is not for the faint at heart. Come to Baltimore a day early and go deep on topics that will help you and your team succeed in areas critical to your success. These sessions require additional fees.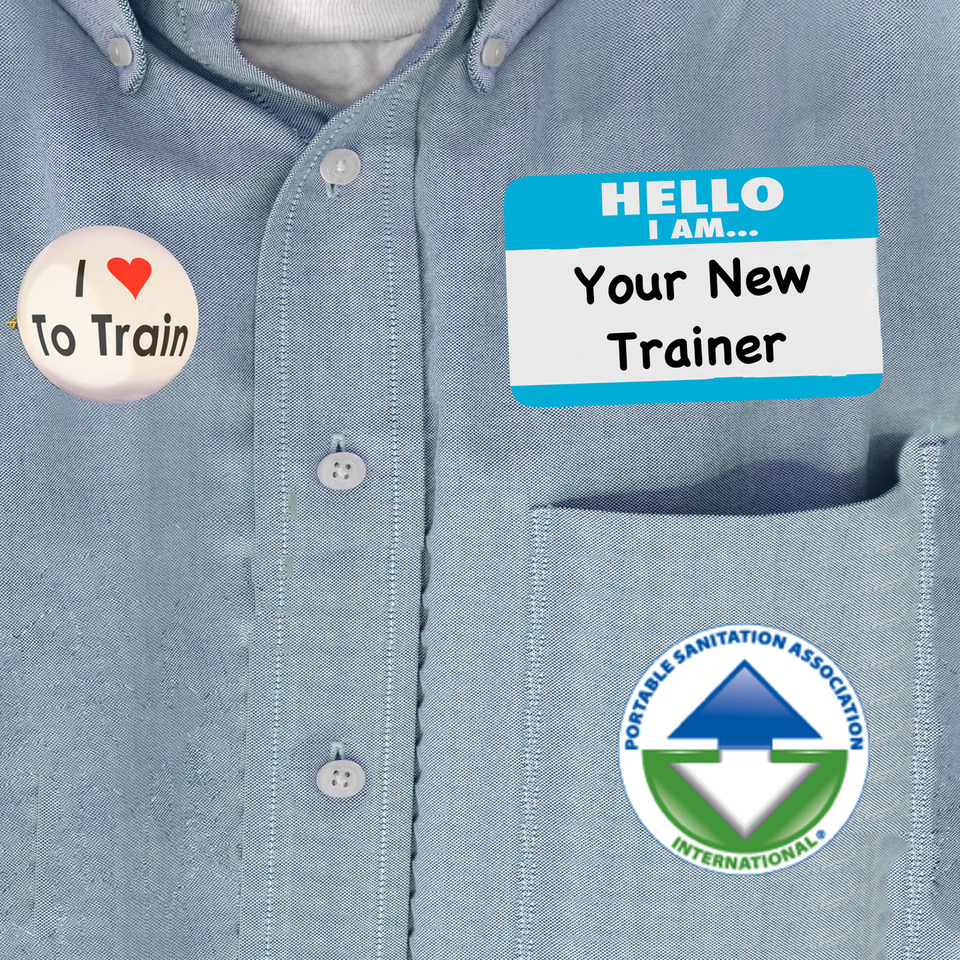 PSAI Train the Trainer Course
Offered for the first time, this multiple-day course will focus on preparing attendees to train their own staff or to train staff at other companies on behalf of the PSAI using official PSAI materials. Attendees who pass the certification exam, complete an instructor proficiency demonstration, and agree to PSAI training policies will become authorized trainers for a three-year period for the Basic Service Technician Training Series of courses including:
Transportation and Logistics in Portable Sanitation
Cleaning and Maintaining Portable Sanitation Equipment
Health, Safety, and Professional Excellence in Portable Sanitation
This course meets Wednesday, March 25 from 8:00 am to 5:30 pm; Friday, March 27 from 12:30 pm to 4:30 pm; and Saturday, March 28 from 8:30 am to 11:30 am. Attendance is required at all sessions. Multiple instructors from the PSAI Training Committee and staff will teach various course sections, providing attendees with a variety of learning experiences. Course fee includes all instructor materials and certification fees. You must be a PSAI Member to become a trainer. Please contact PSAI Executive Director Karleen Kos (karleenk@psai.org) for additional details.
Pre-Convention Workshop: A Comprehensive Approach to Managing a Fleet Safety Program
A fleet safety program establishes the policies and procedures that are needed to help ensure a safe work environment for employees. It can also help protect against liability from vehicle accidents. Because the road is one of the most dangerous places for your employees, establishing a formal and ongoing program of screening, testing, inspection and training is essential. This program is recommended for anyone who is a manager, supervisor or owner of an organization that employs truck drivers. Take the daylong course on Wednesday, March 25 or just one segment.
Part I: Safety Regulations and Fleet Safety Programs – An Overview PLUS Lessons Learned from Crashes (9:00 am–12:00 pm)
Part II: Effectively Reducing Liability and Exposure Roadside – Do Your Employees Know What to Do? (1:30 pm–4:30 pm)
| | |
| --- | --- |
| Ken Urquhart from the Minnesota Safety Council will be the presenter for these sessions. Ken spent 33 years with the Minnesota State Patrol, retiring as Commander of the Commercial Vehicle Division. During the past five years he has been an adjunct instructor for the Hennepin Technical College providing Commercial Vehicle Safety Programs. | |
PSAI Basic Service Technician Courses and Certification Exam
The PSAI is the go-to resource for best practices. Our series of three basic training courses for service personnel will ensure your team leaders and staff know how to do things according to industry standards, giving you peace of mind and a foundation on which to build. The courses are offered both separately and as a series. When taken together and followed by successful completion of the certification exam, these three courses will satisfy the licensing requirements in the states of Illinois and Georgia. They are also accepted for continuing education credit in many other states.
Whether or not it is required in your area, having certified personnel can provide a competitive advantage for your company, help prevent avoidable mistakes and accidents, and save money. On Wednesday, March 25 the day's learning includes the following options:
Transportation and Logistics in Portable Sanitation. This 1.5-hour course is designed to address the major areas of competency required for portable sanitation professionals operating vehicles and setting up sites in the field. It covers preparing equipment for safe transport on public highways, the unique issues involved with transporting liquid waste, site selection and equipment placement, waste disposal, and vehicle maintenance protocols. (9:00 am-10:30 am)
Servicing and Maintaining Portable Sanitation Equipment. This 2-hour course is designed to teach learners about the proper use of pumping equipment, techniques for cleaning equipment in the field and on the yard, and best practices for field repair. It covers the safe and effective operation of pumping equipment, cleaning and servicing standards in the field and on the yard, adjusting for weather extremes, and field repairs. (10:45 am-12:45 pm)
Health, Safety, and Professional Excellence in Portable Sanitation. This 2.5-hour course is designed to teach learners about the responsibilities of employers and workers for safety on the job, how to minimize the risk of illness or infection from job-related exposure, and how to approach the position of portable sanitation professional for maximum success. It covers personal protective equipment, materials handling, spill containment, accident/incident management, preventing infectious diseases, recordkeeping, and professional demeanor. (1:30 pm-4:00 pm)
Finish the day by sitting for the updated Portable Sanitation Professional Certification Exam (4:00-5:30 pm).
| | |
| --- | --- |
| | |
---
Trade Show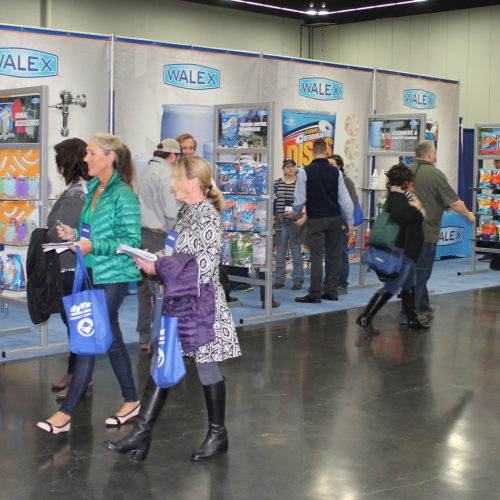 Join us for the largest trade show in the world dedicated solely to the portable sanitation industry!
Our exhibitors are focused on your company's success, and they look forward to doing business with you. Most will be offering show specials, and if you play your cards right you'll save you enough money to justify your trip to the event! We have several registration options to meet your company's needs — plan your trip so you don't miss these exciting opportunities.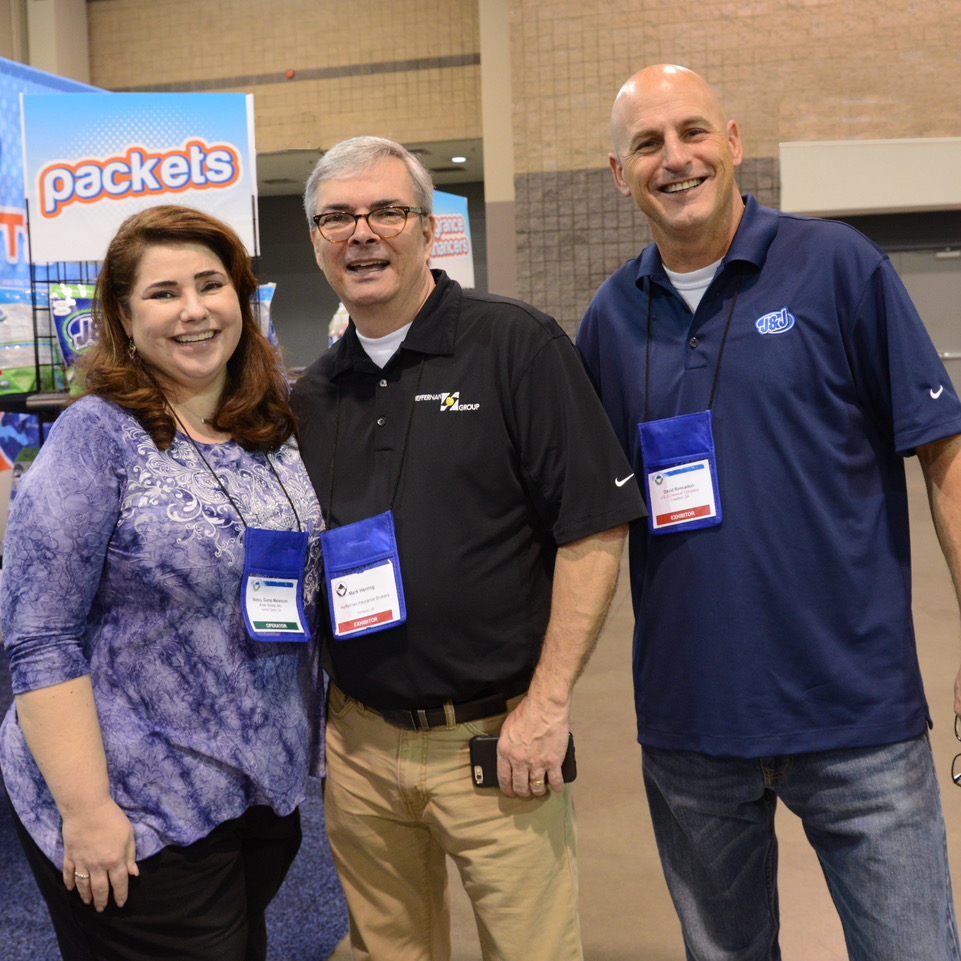 Your registration includes:
Access to the trade show floor Thursday and Friday. Check out the current exhibitor list here and the current floor plan here.
A reception with the exhibitors Thursday evening with food and a cash bar
Silent auction items offering you some great bargains on all kinds of useful and fun items.
A chance at prizes for successful completion of our Scavenger Hunt.
A closing party filled with games and prizes on Friday afternoon.
Children 12 and under may attend the trade show free with a paid adult. Any child not in a stroller or carrier must have a badge and be under parental control at all times. Youths 13-17 may attend the trade show on Friday at half price when accompanied by a paid adult. Youths who wish to attend educational sessions or the Thursday evening reception must be registered using one of the ticketing options above.
---
2020 Exhibitor Information
Floor Plan/General Contractor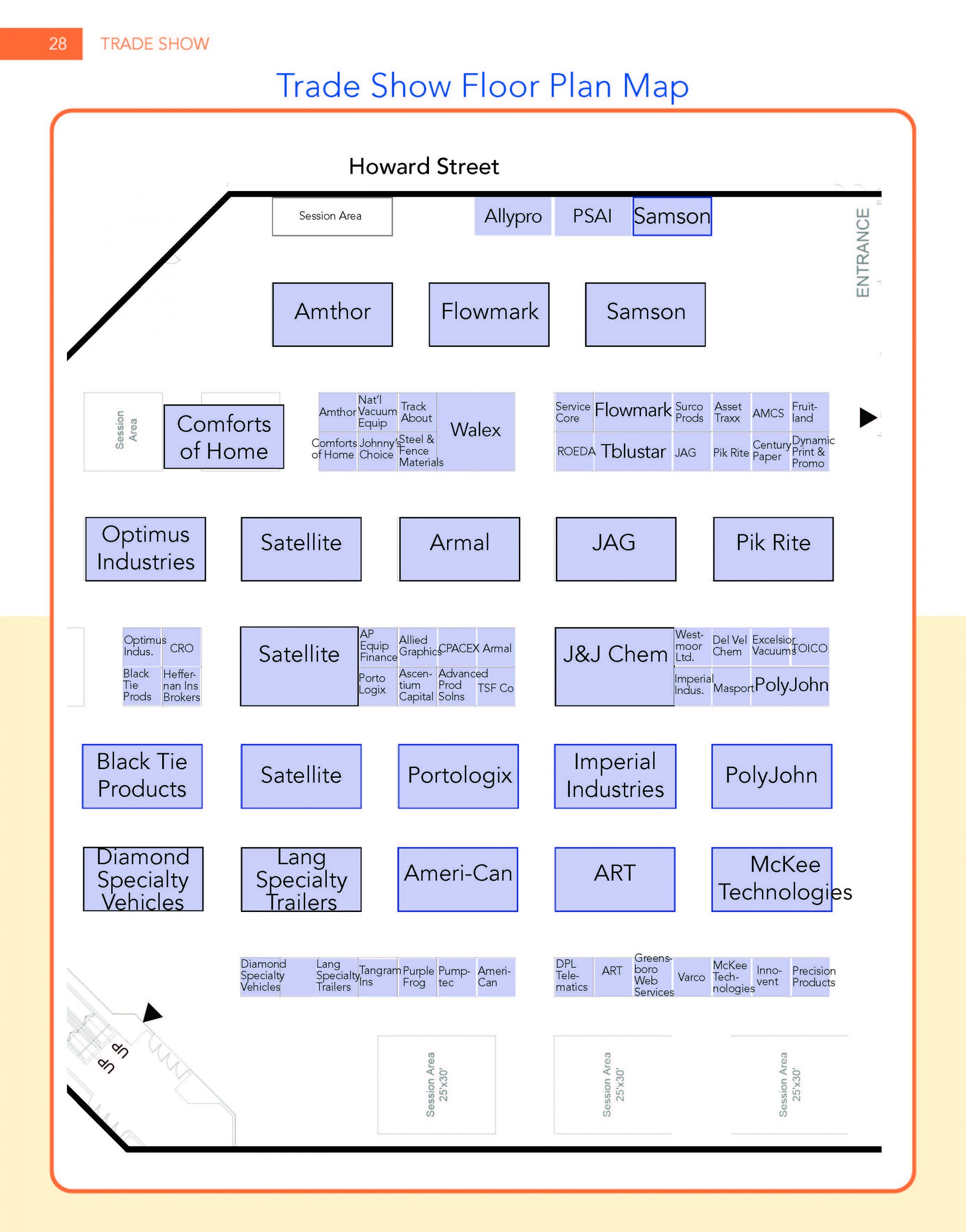 View the most up-to-date 2020 Floor Plan by clicking here.
Current Exhibitor List by clicking here.
View the Freeman Exhibitor Kit by clicking here.
General Contractor Trade Show Website for more Information on Exhibiting by clicking here
View the Exhibitor Schedule by clicking here


---
Prizes
The PSAI's Conventions offer fantastic prizes each year. In 2020, there will be plenty of opportunities to win, thanks to our generous sponsors. Watch the video below for some highlights.

Prizes include:
J&J WOW package consisting of 12 Echo portable toilets, a full array of deodorizing products, and unit lighting valued at more than $8000!
$500 merchandise gift card from Satellite Industries.
Bravo standard portable sink from PolyJohn.
Samsung Galaxy smart watch jointly sponsored by Northwest Cascade Honey Bucket & Biffs.
Learn more about our prizes and special offers here.
*Grand Prize*
The grand prize is an expense paid trip to BOTH:
2020 Nuts and Bolts Educational Conference in Reno, Nevada
2021 Convention and Trade Show in Memphis, Tennessee
The prize package includes hotel and registrations for both events, including any optional events that may be offered!
---
Additional Event Information
Ticket Options Tailored to Your Needs
The PSAI invites all members of the portable sanitation community to join us at this year's Annual Convention and Trade Show. There are plenty of ticketing options from which to choose – pick the one that best fits your needs and schedule! Review the options and learn about our special offers by clicking one of the buttons below.
Board Happy Hour

If you're new to the PSAI – or aren't yet a Member – we'd like to get to know you! Arrive Tuesday, March 24 in time to sit in on our open Board meeting at 5:00 pm. You'll learn a lot about the PSAI in that short hour. Afterward, we hope you will join the Board and many PSAI volunteers for happy hour in the bar at the Baltimore Hilton. We'll be there starting around 6:00 pm and look forward to finding out more about you, your company, and the ways we can learn from each other.
2020 Awards Luncheon

Gather with friends and colleagues as we seat the 2020-2021 PSAI Board of Directors and provide a report on our progress. We'll present our industry awards including the portable sanitation industry's highest honor, the Andy Gump Award. This luncheon is included in most registration packages, and a la carte tickets are also available. Join us as we honor outstanding contributions and reflect on a prosperous year.
The Innovation Forum

Trade show exhibitors will take turns at the podium, giving short presentations on the most innovative products that can be found at their booths. A cross between speed dating and the Home Shopping Network, this event will help attendees identify which exhibitors to seek out on the floor. Allow yourself to be blown away by the advancements being made in the portable sanitation industry. Each speaker's booth number will be on display during their presentation, so be sure to take note!
Silent Auction

Get great deals on a wide assortment of items our exhibitors will offer for silent auction. Everything from portable sanitation equipment to electronics to gift cards are available to the highest bidder. Winners walk away with items they need and the PSAI's programs benefit from the proceeds. Everyone wins!
Show Wrap Up Party: Portable Sanitation Activities, Trivia, and Prizes

Celebrate another great year with the PSAI and its wonderful trade show exhibitors. At 4:30 pm Friday the PSAI will sponsor games and contests. Music will be in the air and prizes will be yours to win. Grab a drink at the cash bar, take your chances at the games, dance a little if you feel like it, and network with your industry friends. There will be prize drawings, and announcements of the contest and silent auction winners.
---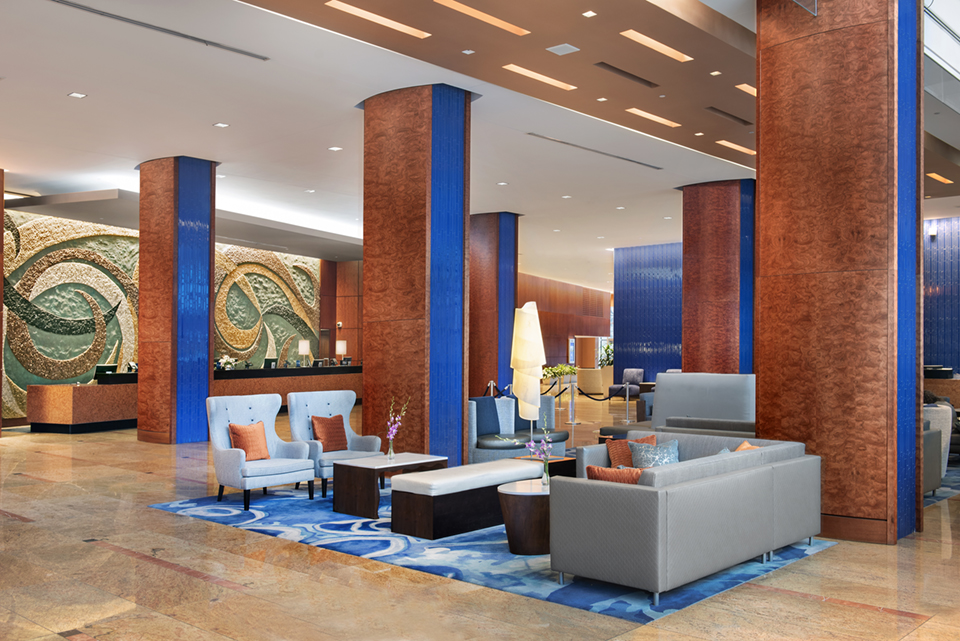 Hotel Information
Hilton Baltimore Inner Harbor
401 West Pratt Street
Baltimore, MD 21201 USA
Tel: +1-443-573-8700
Use this link to get the PSAI's special rate!
The PSAI has secured a special rate at the Hilton Baltimore. This excellent property is connected to the Baltimore Convention Center and next door to the historic Camden Yards baseball park. The hotel is set in the Inner Harbor, an iconic seaport area of restaurants, museums, shops, sports complexes, nightclubs and historic ships. It's a quick walk to the M&T Stadium, the National Aquarium, Maryland Science Center and a waterfront concert at Pier Six Pavilion.

When you stay at the Hilton Baltimore, the PSAI can keep attendance costs low for everyone. But there's more! Attendees who stay at the Hilton Baltimore are eligible for prizes available only to registrants who stay at the conference hotel. Check out our prize section for more information! **add link here*****

Use this link to get the PSAI's special rate.
---
2020 Exhibitor Information
Floor Plan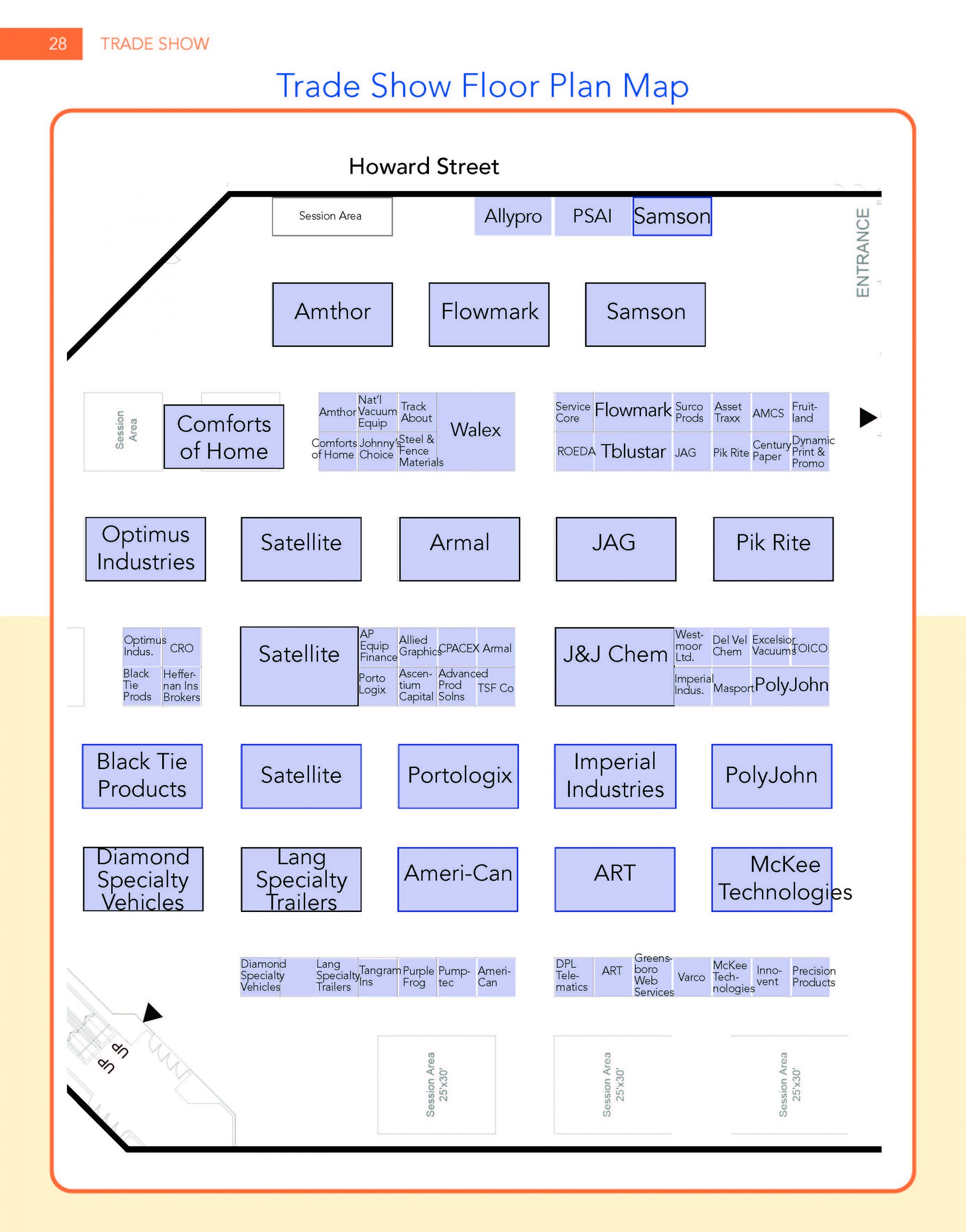 View the most up-to-date 2020 Floor Plan by clicking here.
Current Exhibitor List by clicking here.
View the Freeman Exhibitor Kit by clicking here.
General Contractor Trade Show Website for more Information on Exhibiting by clicking here
View the Exhibitor Schedule by clicking here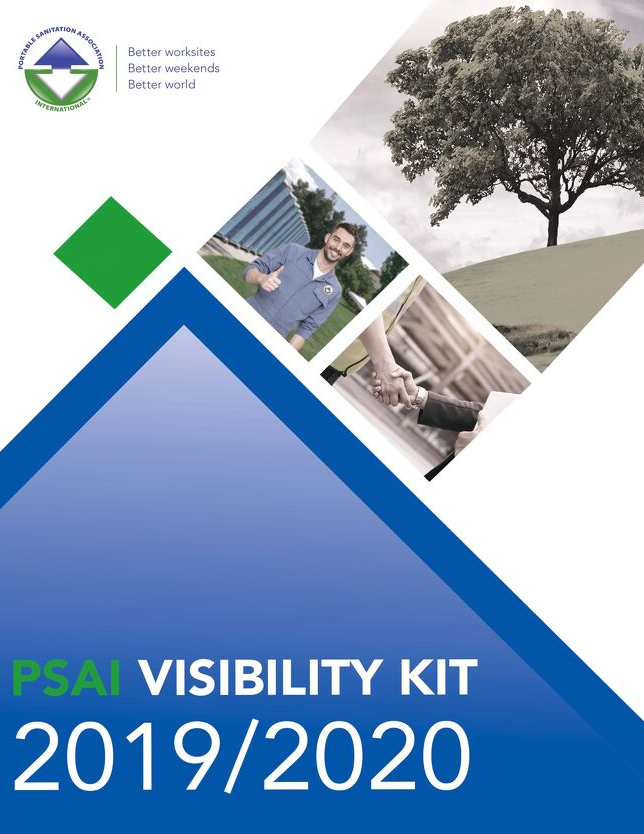 Exhibitor Reservation Forms
Exhibit reservation forms and contract agreements can be found in the 2019-20 Visibility Kit beginning on page 10. You will need to use these forms to register as an exhibitor at the 2020 Convention and Trade Show. Please note: your team members who will attend and staff your booth will also need to register as attendees. Attendee registration is now open.
General Service Contractor Information for Registered Exhibitors
Exhibitors for the 2020 Annual Convention and Trade Show will be contacted by our general service partner, Freeman Exhibitions. The Freeman Exhibitor Kit will be sent to all companies that have purchased space, and the Kit can also be viewed electronically here.
---
Event Policies
In order to facilitate a positive experience for all, attendees must adhere to the PSAI's event policies. Click here to review them.