Association Insight Newsletter
Association Insight reflects current events, feature articles, and all communication relevant to the PSAI.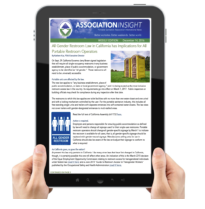 This biweekly publication supports PSAI members with updated event information, industry-related news, and the latest and greatest happening with our members. With a goal of being environmentally friendly, Association Insight is only available online or via email to our members.

If you are a PSAI member and are not receiving the biweekly emails on alternating Wednesdays, please call the office at +1-952-854-8300 or email us at info@psai.org.
Would you like to contribute to Association Insight? Review our guidelines on press releases, advertorials, and ad copy. All submissions are due the Friday preceding our Wednesday publication date.
Catch Up on Recent Newsletters
---
October 2021
Association Insight October 13, 2021
I is for international
Responding to a disaster
Nuts & Bolts schedule of events
New OSHA heat initiative announced
Truck chip shortage - A worldwide issue
September 2021
Association Insight September 29, 2021
Andy Gump Company - Life lessons for us all
Roundtables and tabletops at Nuts & Bolts
Chemical labeling do's and don'ts
OSHA rule will require COVID vaccines or testing for workers at larger employers
PSAI executive director update
Association Insight September 15, 2021
PSAI's path forward
ADA issues for operators
PSAI statement on compliance with the ADA
President's message: farewell Karleen
Run for the Board and gain a group of business experts
Tribute to Ron Bird
Association Insight September 1, 2021
Preparing for weather events
Valuing your portable sanitation business
PSAI history series: Wooden units
Nuts & Bolts educational line up
Now accepting Board nominations
August 2021
Asssociation Insight August 18, 2021
Registration is open for Nuts & Bolts 2021
Now accepting Board nominations
PSAI history series: Fiberglass units—the bridge between wood and plastic
Calling on competitors' customers
A note from the Scholarship Commission
Association Insight August 4, 2021
Executive Director Karleen Kos announces departure plans
PSAI history series: Pump trucks—the workhorses of our industry
Tips on tipovers
The value of proper pricing
Spotlight on scholarship winner Hannah Watson
July 2021
Association Insight July 21, 2021
FEMA guidelines vex portable sanitation providers
PSAI history series: The revolution and evolution of restroom trailers
Effective credit practices keep you from getting stiffed
Spotlight on scholarship winner James "Brock" Morton
Association Insight July 7, 2021
What to do when you lose your best employee
PSAI history series: fathers and sons in portable sanitation part II
Heat illness prevention
Spotlight on scholarship winner Austin Amelse
Employees as brand ambassadors
June 2021
Association Insight June 23, 2021
A closer look at the truck driver shortage
PSAI history series: fathers and sons in portable sanitation part I
Spotlight on scholarship winner Alex Adams
Association Insight June 9, 2021
Got the message? Shortages give us the chance to reposition the portable sanitation industry
Tips on maintaining trailers part II: operational efficiencies at delivery
PSAI history series: the scholarship program
2021 PSAI scholarship winners
Dos and don'ts for sharing bad news with a customer
A message from the Board
May 2021
Association Insight May 26, 2021
Improved standards for portable restrooms published in new ISO standard
Tips on maintaining trailers: part I - safety
PSAI history series: focus on industry pioneer Harvey Heather
PSAI supports "Safe in Sound" reopening checklist
I'll be seeing you -- at an upcoming PSAI event
Association Insight May 12, 2021
New spill prevention and response plan template
PSAI history series: celebrating women leaders of the PSAI
PSAI's IRD: it just keeps getting better
PSAI business resources available to you
April 2021
Association Insight April 28, 2021
OSHA offers free on-site consultation program
Suggestions on preventing tipovers
Vaccination tax credits for small businesses
PSAI history series: the Chartering Congress and First Annual Meeting
Association Insight April 14, 2021
Supply issues create challenges and opportunities
GAP expectations change due to COVID-19
April is Distracted Driving Month
Remembering Gladys Bird
The value of a trade association membership
March 2021
Association Insight March 31, 2021
Fuel prices - what to expect ahead
Profile of industry pioneers - Ed Crafton
FEMA updates flood map tool
OSHA program to protect workers from COVID-19
Association Insight March 17, 2021
Evolving expectations on worksites, part I
Profile of industry pioneers Ed Cooper, George Harding, and PolyJohn Inc
Penalizing drivers who blow the whistle on safety can cost you
You need SEO for your company website
Lindy Boehme retirement
In Memoriam: Vernon Hills
Association Insight March 3, 2021
Trucking benchmarks for portable sanitation
Announcing the 2021 Virtual Education Conference
Profile of industry pioneer Al Hilde
Company websites with something extra
IWA to support women's economic success
Congratulations Mike Salazar
February 2021
Association Insight February 17, 2021
Disposal challenges require long-term planning and investment for portable sanitation companies
PSAI 50th anniversary - The history of conventions and trade shows
PSAI purchasing program benefits your company and your employees
NIOSH addresses marijuana and driving
Enhance your portable sanitation website now!
Association Insight February 3, 2021
2021 Economic outlook for portable sanitation
The history of deodorizers in the portable sanitation industry
Implications of the Executive Order pertaining to OSHA
Considerations for getting your team the COVID-19 vaccine
Save the date for the 2022 Convention and Trade Show
---
January 2021
Association Insight January 20, 2021
What to do about competitors who don't play nice
Standards news
The PSAI celebrates its 50th anniversary
The latest: What you need to know about the COVID-19 vaccine
Association Insight January 6, 2021
New Coronavirus relief package and your company
The Stockdale paradox and portable sanitation in 2021
Safety update: what is your company doing February 1-April 30, 2021? (OSHA 300 logs)
How to join virtual events from your confirmation email
Chemical labeling dos and don'ts
What will events look like in 2021?
---