Site Visit Double Header at 2023 Nuts & Bolts Educational Conference
Thursday, November 2, 2023 • 8:30 a.m.–6 p.m. EDT
For the first time, PSAI will have a double dose of site visits—we will tour United Site Services in the morning, and Satellite Industries in the afternoon. You'll also be treated to lunch and a happy hour. Transportation is included in your free ticket!
What You'll See at United Site Services
Five stations with several presenters at each station to give a presentation and answer your questions:
HydroFlow Sanitation System
Trailers
Emergency Response
FSL/Routing & Logistics
Safety/Lytx & Penske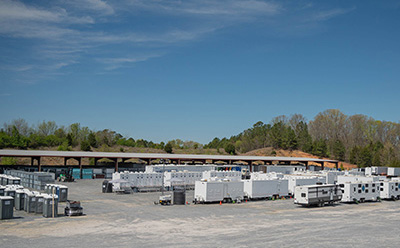 United Site Services has a large yard with trailers, trucks, portable units, and more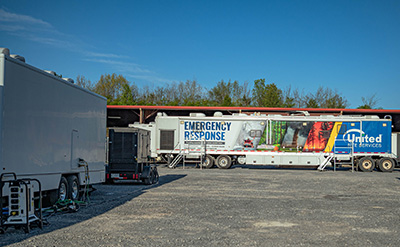 A portion of United Site Services' emergency response equipment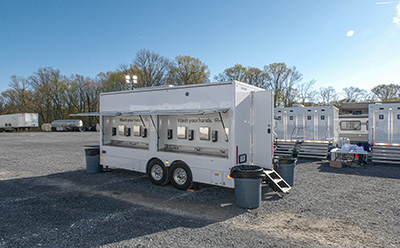 An example of United Site Services' Hand Washing trailers
What You'll See at Satellite Industries
Satellite Industries' Dahlonega, Georgia facility was once the PolyPortables headquarters for thermoforming plastics manufacturing and restroom distribution. Since the acquisition in 2018, Satellite has remodeled the facility into a portable restroom truck/tank manufacturing plant that provides global distribution of service modules, trucks, and unit haulers to the industry in addition to supplying restrooms and deodorizers to the region. During the Satellite site visit, attendees will gain insight about the tank and truck manufacturing process from start to finish—including metal fabrication and assembly for the different size tanks and trailers. Satellite's team will also share their modernization of the restroom sub-assembly and assembly process along with their culture, history, and growth.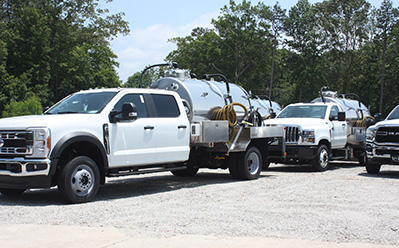 A small portion of Satellite Industries' truck fleet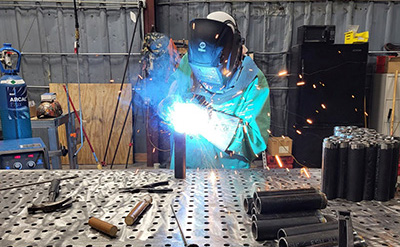 A welder works on metal fabrication at Satellite Industries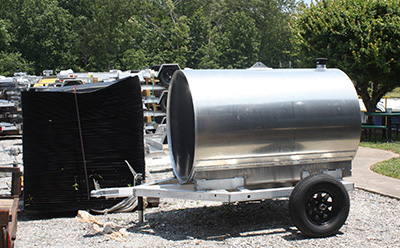 An example of a tank built at Satellite Industries
Claim Your Ticket!
Our site visit is included in the price of your registration for the PSAI Nuts & Bolts Educational Conference—but you do need to check the box when you complete your conference registration! This ensures that we have enough room on the buses and enough food and beverages for our group.