PSAI Announces 2022 Scholarship Winners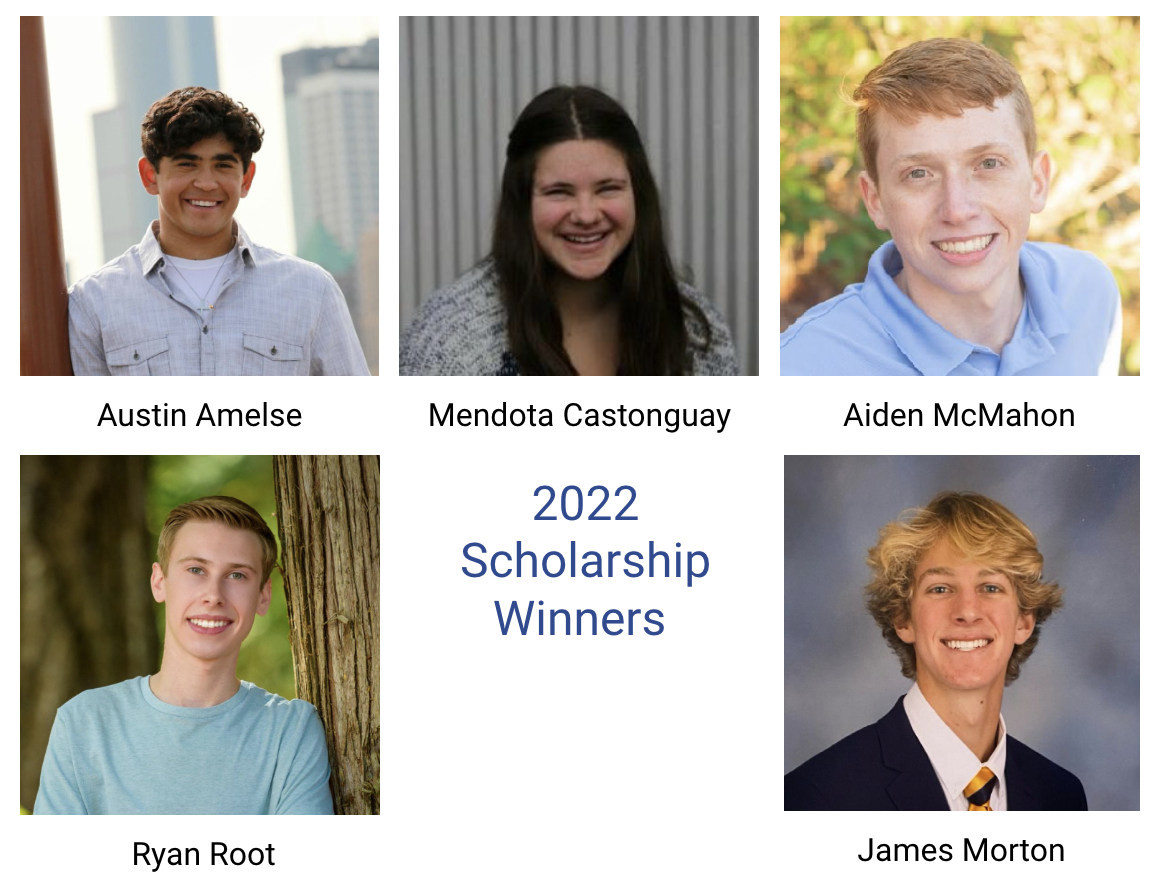 PSAI is proud to announce the 2022 recipients of the association's annual scholarship awards:



Austin Amelse – Satellite Industries


Mendota Castonguay – Paul's Portables


Aiden McMahon – United Site Services


James Morton – Walex Products Company


Ryan Root – Luxury Restroom Trailers by Privy Chambers


These students demonstrated achievement in academics and extracurricular involvement. They also shared thoughtful essays on the public perception of the portable sanitation industry. While this essay topic has appeared on the scholarship application before, the responses this year were particularly interesting as applicants were able to view portable sanitation in light of a pandemic.

"A unique occasion for the portable sanitation industry to elevate its image as a respected, necessary service became evident during COVID...Hand washing stations and portable restrooms became a necessity for the public...[They] increasingly had positive daily interactions with the industry of portable sanitation." - James Morton, PSAI Scholarship Recipient
This mission to elevate the public image of portable sanitation has been a priority to PSAI for many years. While plenty of public campaigns have taken place to increase awareness and appreciation of portable sanitation services, one of the most successful approaches has been to influence the image from within the industry. It is a cliché but true that today's youth are already becoming tomorrow's leaders. To encourage reflection from those who see their family making a living in portable sanitation, or who are already employed in the industry themselves, is to strengthen advocacy for a vital but underappreciated necessity in public health.
The PSAI Scholarship Program made its debut 25 years ago. Since then, PSAI has awarded $412,400 to 124 students. Education has been a core value of the Association since its inception, and one of the key ways individuals benefit from membership. Employees of member companies and their children may apply for a PSAI scholarship of up to $5,000 each. Applications are submitted and scored by a professional review board from Scholarship America. Today, recipients may apply their award toward undergraduate, vocational, or technical school.
PSAI hopes that whether scholarship recipients pursue a career in portable sanitation, they will carry a respect for what the industry offers to public health and for the impact it has had on their life and to spread that positivity to others. Indeed, it is possible the essays these students write today may have a greater impact in their life than they could even imagine. Over 10 years ago, one student wrote an essay on the global impact of portable sanitation while deciding between a degree in environmental science or geography. Today, that former student is the new Executive Director of PSAI! The Association eagerly looks forward to seeing where this year's recipients find themselves down the road.
Read this year's student essays and learn how to apply for the PSAI Scholarship Program by visiting psai.org/scholarship-program. Essays will be posted soon!