Member Spotlight: Carl Arriola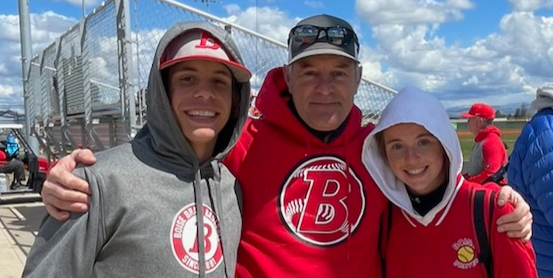 One of the most common gratitudes expressed by PSAI members is the networking and friendships that grow from our events. But with hundreds of members nationally and worldwide, it's impossible to meet you all! Our "Member Spotlight" is a way to highlight the diverse faces of PSAI.
Who should we get to know next? Email veronicac@psai.org with subject line "Member Spotlight" to nominate our next member.
This week's spotlight goes to Carl Arriola, your PSAI Treasurer. Carl also serves on the Member Business Success Committee and is the Chair of the Finance and Audit Committee. Carl is the Founder and President of PortaPros located in Nampa, Idaho.
Carl, tell us a little about yourself.
My passion is to make a positive difference in people's lives. I'm a native Idahoan and have also lived in Georgia and in Eastern Europe. My daughter Brooklyn is finishing her senior year in high school and softball season. She will attend Western Washington University this fall to study psychology and art. My son Augustus "Gus" is a high school sophomore who plays basketball and baseball. I have always loved watching them both play. I'm typically engaged in an activity with family, health & fitness, or business.
How long have you been a PSAI member?
Ten years.
What's been the best part of being a PSAI member for you?
The contacts developed through the PSAI have allowed access to valuable industry and market information to help develop and execute plans to scale our company. Although I have been a member and involved for a decade, this past year I've become more committed and put added time and energy into the association because I'm excited and optimistic about our capability to provide value for our membership and expand the positive impact for our members.
What brought you to the PRO industry and what were you doing before that?
At the tail end of the Great Recession, I identified an opportunity in the portable sanitation space, assembled a team, and we acquired ABC Sanitation in Nampa, Idaho. I have managed companies in several industries including equipment rental, building materials, behavioral health, and software. I earned an Accounting Degree and an MBA from Boise State University and previously held the CPA and CIA designation. I served 13 years on active duty and in the Reserve Components of the US Army, which included a deployment as a Public Affairs Officer in Bosnia, Croatia, and Hungary.
Favorite pastimes?
Road cycling & racing, mountain biking, running, fishing, hunting, paddle-boarding, alpine skiing, Nordic skiing.