PSAI Hosts Another Record-Breaking Nuts & Bolts Education Conference
Date posted
November 14, 2023
PSAI wrapped up yet another record-breaking event at this year's Nuts & Bolts Education Conference. The conference has become a must for PROs looking for serious networking and education.

Some 240 PROs from around the country and the globe met in Atlanta for a day of speakers and roundtables, followed by site visits where attendees toured United Site Services as well as Satellite Industries. That large group is shown in the photo above!
Satellite Industries provided explanations of equipment during that portion of the site tour (photo below).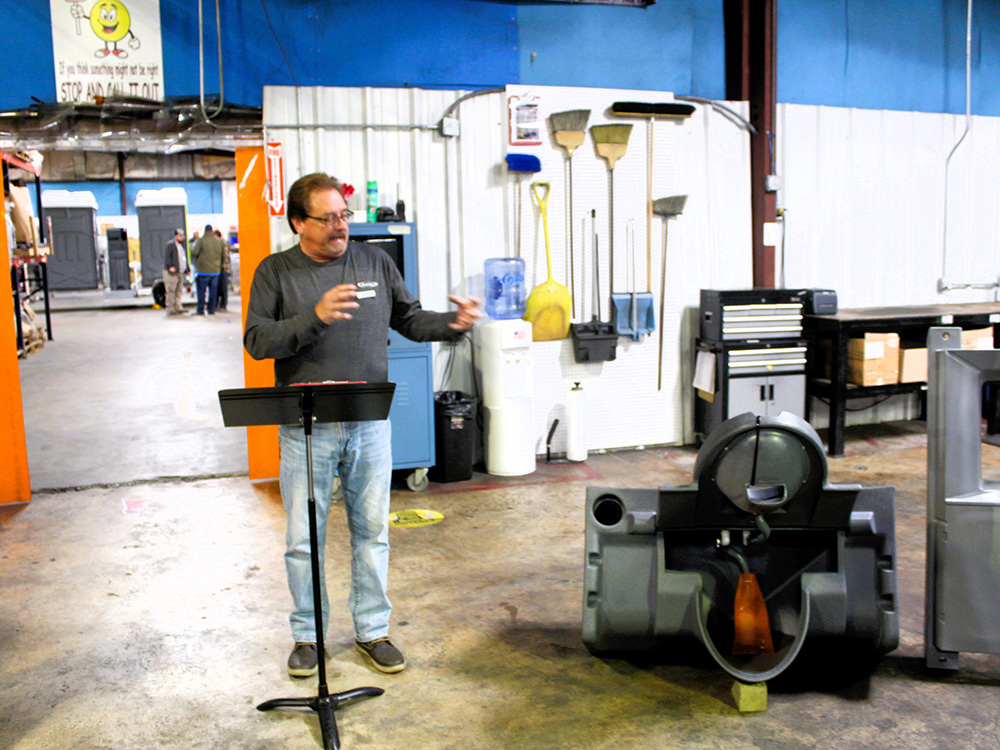 The evenings were filled with live music and the second annual Ramble Amble Poker Walk.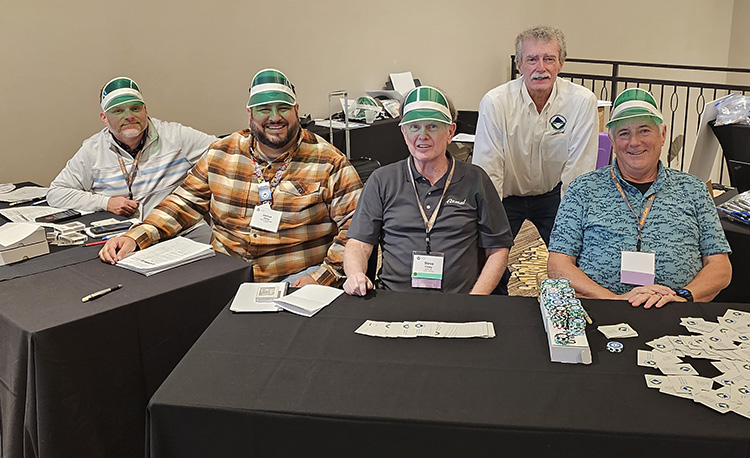 Above: Many thanks to our wonderful Ramble Amble Card Dealers! They also helped plan the route for the walk and kept things organized.
The Ramble Amble is PSAI's latest fundraiser to support the PSAI Scholarship Fund and charity partner, Friends of Ngong Road. Nearly $10,000 was raised for these causes in just one evening and the winner of the Ramble Amble received a cash prize of $470!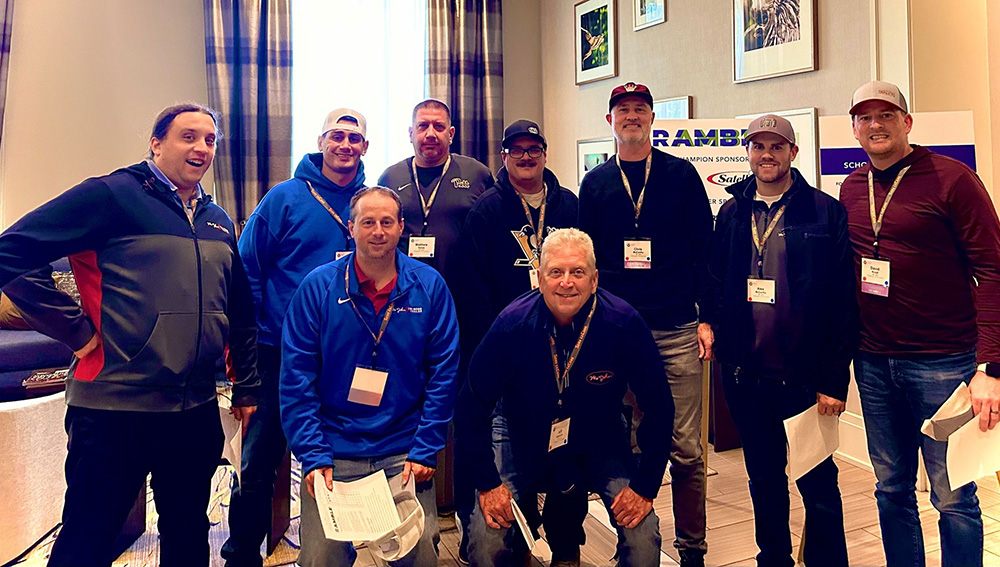 For the second year in a row, the winner of the Ramble Amble cash prize was a Mr. John employee! Congrats, Ben McCollum! Ben is shown above with his team.

Our panel presentation, Restroom Trailers A-Z, was very well attended.
Thanks to everyone who attended the 2023 conference—as well as the presenters, site visit hosts, sponsors, and exhibitors! It takes a team to create a successful event, and we needed all of you! We are so pleased with the responses that we saw on social media about the conference. Here's just one: