Behind the Scenes: Video Production of the Basic Service Technician Training Series
Date posted
September 18, 2023
Production Moves Forward for the Basic Service Technician Training Series
We're here to give you the low-down on what's been happening with our Basic Service Technician Training course. If you've been following the newsletter, you may know that the PSAI Training Committee and staff have been hard at work to bring you training and certifications on demand. Recently, three PSAI trainers met in West Virginia for a three-day focused recording session.
A Busy Day
The main event was a full day of recording where our trainers covered all three modules of the course with a live audience of 20 people. Their presence added a practical touch to the recordings, making sure our material connects with our learners.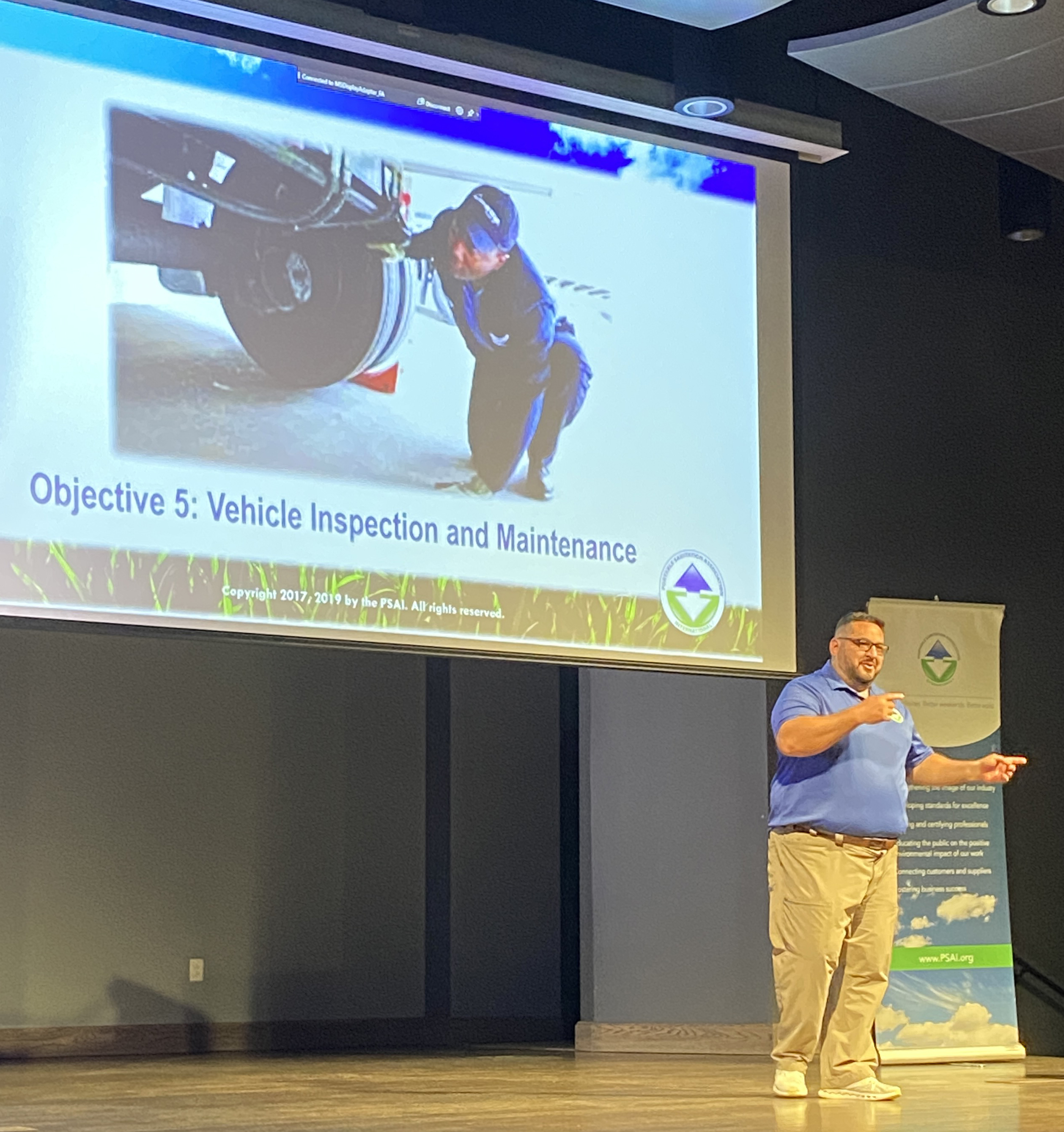 Adding Visuals
When watching trainings on demand, though, no one just wants to watch people talking. So, we spent two more days shooting B-roll footage. This extra footage will make the learning experience richer and help connect theory with real-life situations through live demonstrations.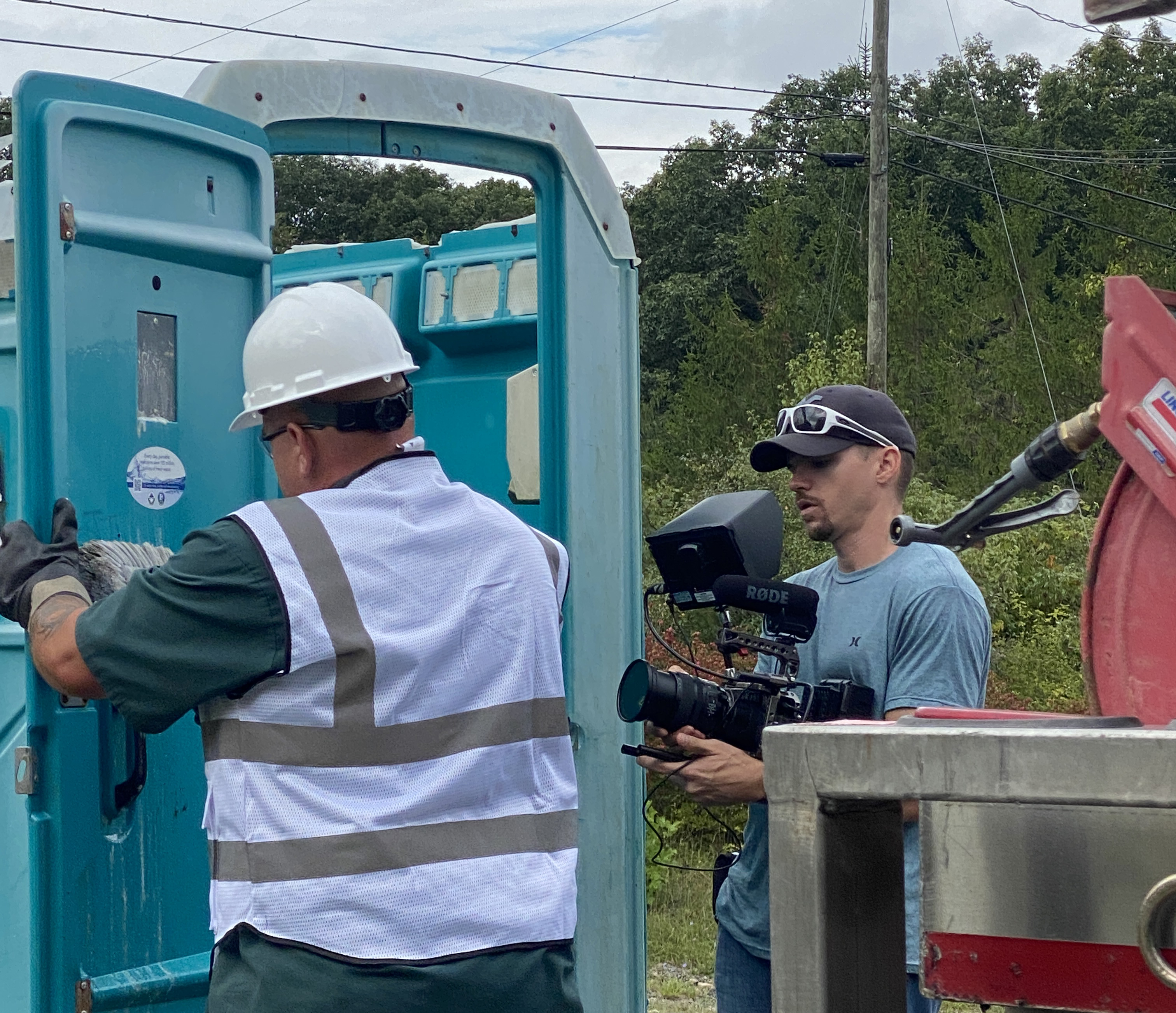 What's Next?
Our partners at JJN Multimedia are not slowing down. In early January, they'll be in High Springs, FL, capturing more footage at another member company location. The location and hands-on activities there promise to bring even more depth to the course.
We're committed to providing you with a solid, engaging, and informative Basic Service Technician Training course on our LMS Platform. Keep an eye out for updates as we progress!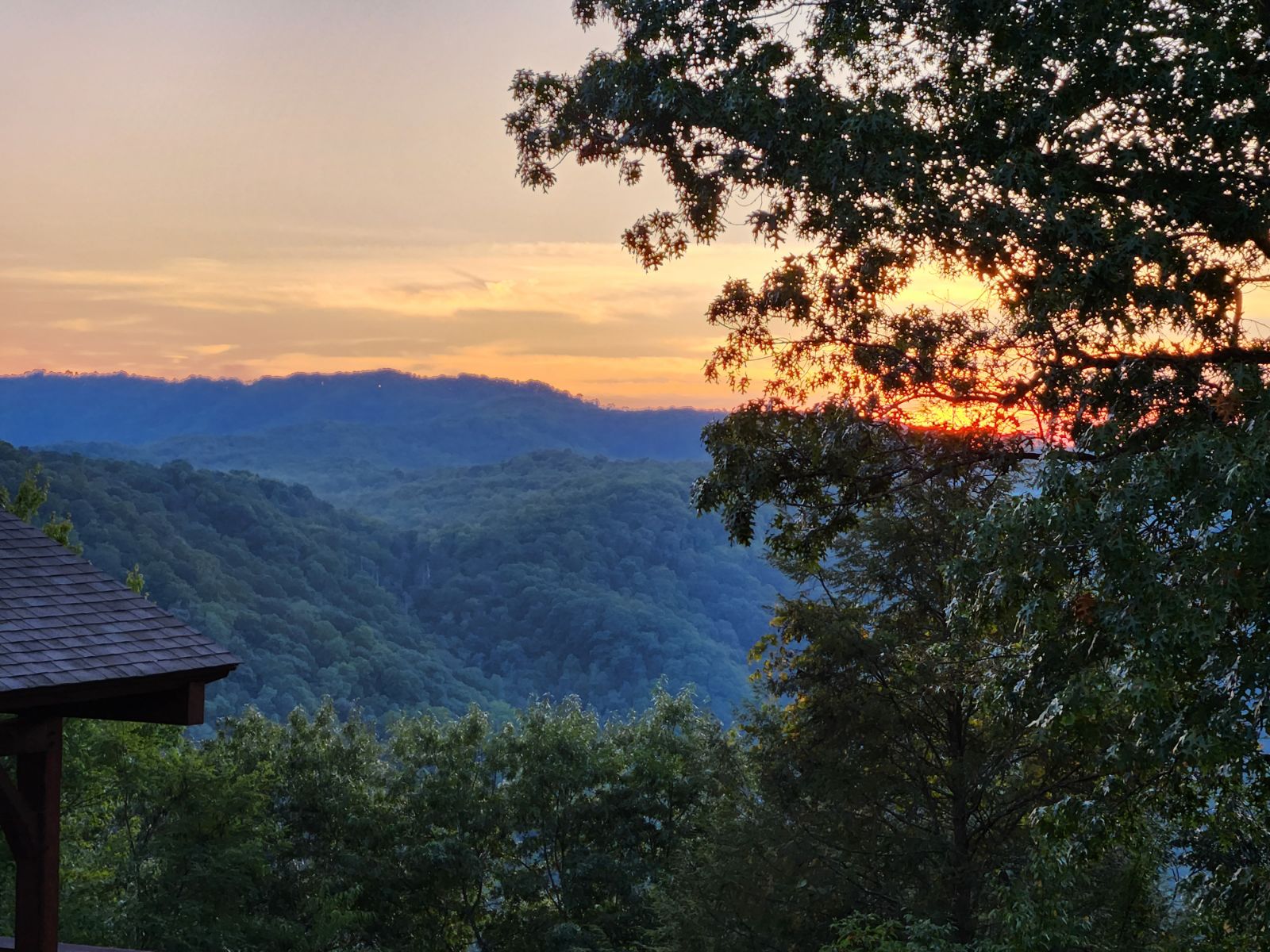 This sunset picture just captures the "picturesque" place we enjoyed doing the video shoot in the New River Gorge National Park, West Virginia.
Big thanks to PSAI Trainers Ross Ambrose, Joe Payne, and Josh Perez for their time and expertise. Thanks to JJN Multimedia for their professionalism and production work. Thanks to Crosier's Sanitary Service, Inc., and their dedicated crew of service techs for lending equipment and becoming part-time actors for the shoot!