Member Spotlight: Ross Ambrose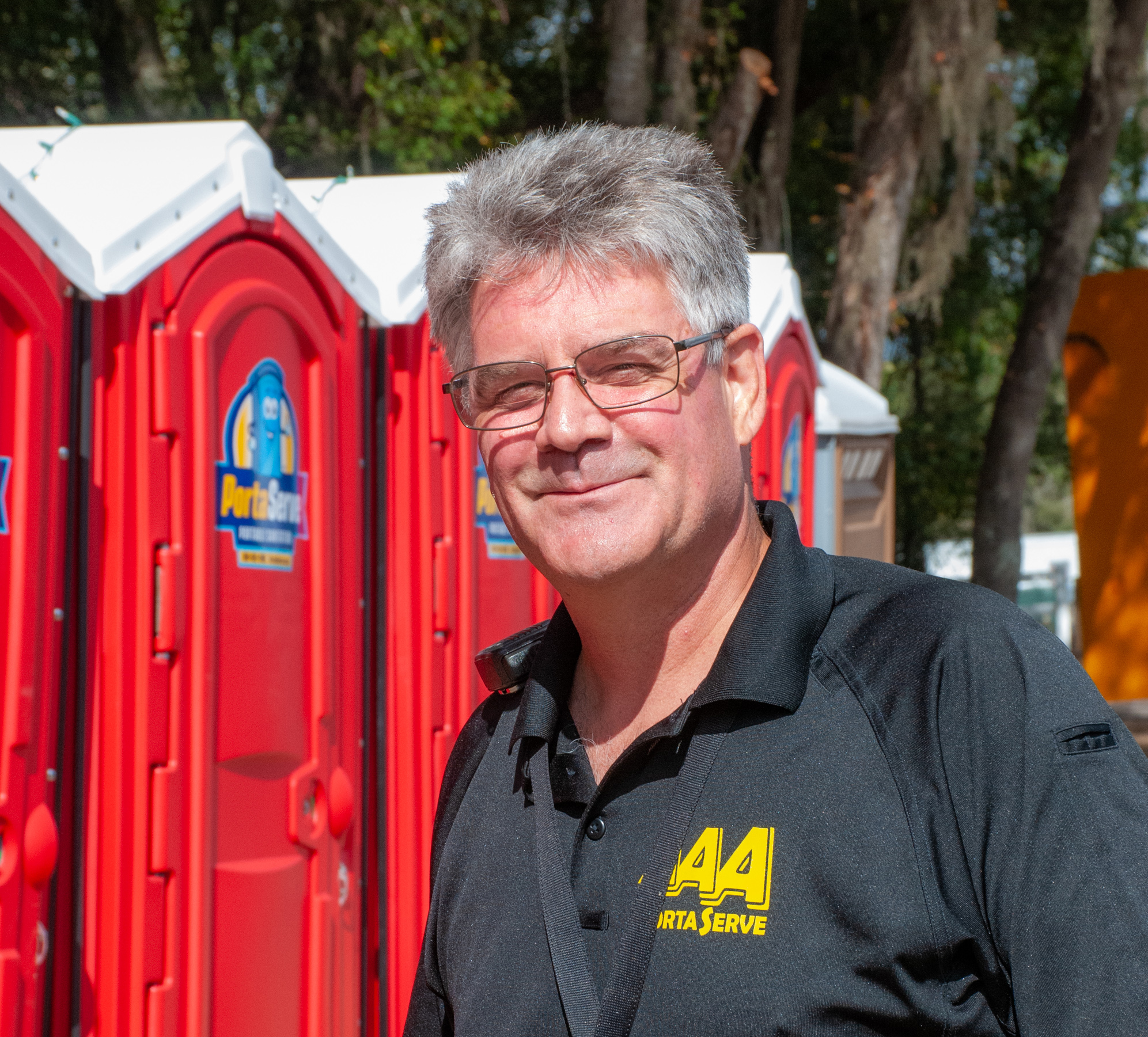 Ross Ambrose
One of the most common gratitudes expressed by PSAI members is the networking and friendships that grow from our events. But with hundreds of members nationally and worldwide, it's impossible to meet you all! Our "Member Spotlight" is a way to highlight the diverse faces of PSAI.
Who should we get to know next? Email veronicac@psai.org with subject line "Member Spotlight" to nominate our next member.
This week's spotlight goes to Ross Ambrose, your PSAI Vice President. Ross is managing partner of AAA Event Services, LLC dba Porta Serve in north-central Florida. His work doesn't stop there, though! Ross also volunteers on the PSAI Standards and Guidance Committee as well as the Training Committee, where he serves as one of PSAI's Master Trainers.
Ross, tell us a little about yourself.
I spent years in equipment sales and production management for film and live television. The people, logistics, and customer service skills were a perfect match to take on ownership of my friend's portable toilet company in 2014. I believe that if I take care of my crew, they will take care of the customers.
How long have you been a PSAI member?
Since 2014.
What's been the best part of being a PSAI member for you?
My involvement with the PSAI has been a defining factor in making strategic decisions ahead of the curve and working to implement as many "best practices" as possible. I love the PSAI community and how willing to help and share we are. I get much more back from being a member and volunteering than I could pay any consultant.
Favorite pastimes?
When I'm not busy running the company, I volunteer in my community and serve as a City Commissioner. I also foster dogs from Boxer Rescue.
If you could go anywhere for one day, where would you go and what would you do there?
I'd go back to London, where I lived for a while in college. I miss a good local pub and British hospitality.