Convention & Trade Show Shatters Records
Date posted
February 8, 2023
From Jan. 31 through Feb. 2, 2023, over 450 portable restroom operators and suppliers met in Memphis, Tennessee, for the PSAI Annual Convention and Trade Show. Despite an ice storm sweeping through day one of the event, we still had record-breaking attendance and over 50 exhibitors—that is on par with PRO-related exhibitors at the WWETT show!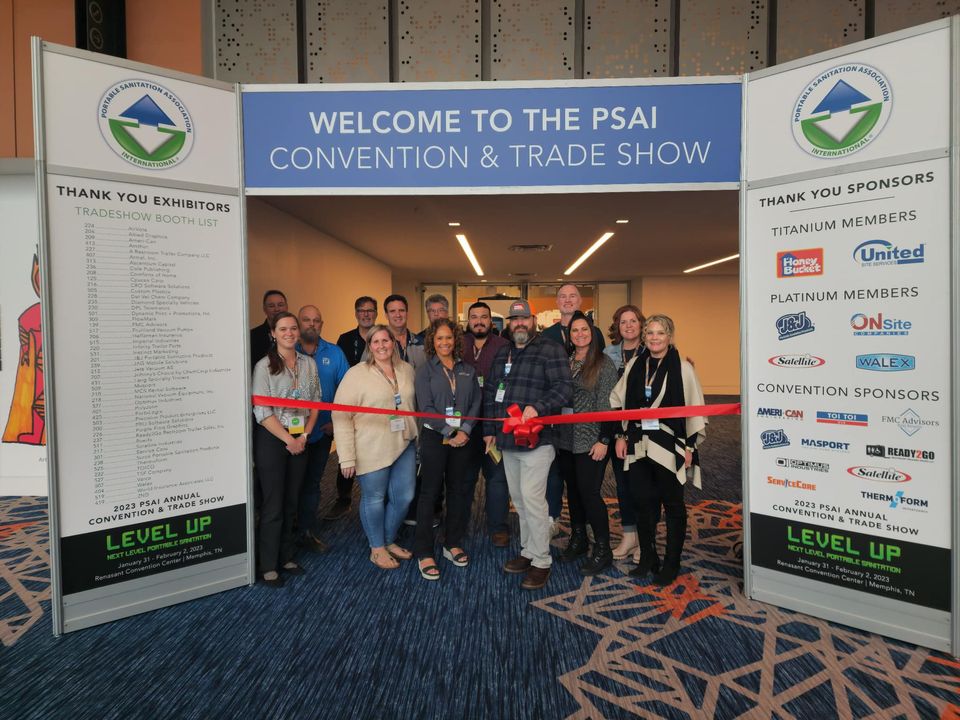 >>PSAI Board Members cut the ribbon to open the 2023 Trade Show. Many thanks to all our sponsors and exhibitors!
We were thrilled to see familiar faces and many new people. If you weren't able to join us, here's a recap of the week:
Tuesday marked PSAI's first "Training Tuesday," where we offered every single training course PSAI offers. Total attendance was over 50, with many going on to pursue their PSAI Professional Certification. Nine of PSAI's working committees also met to plan initiatives for 2023. While many were warm in the conference room, some PSAI volunteers saved the day by clearing ice and snow from the loading ramp to the trade show floor, allowing our exhibitors to safely move in their trucks and trailers.
Wednesday and Thursday were filled with excellent panels and speakers, and even a rare unicorn sighting—as the kids would say, IYKYK (if you know, you know!).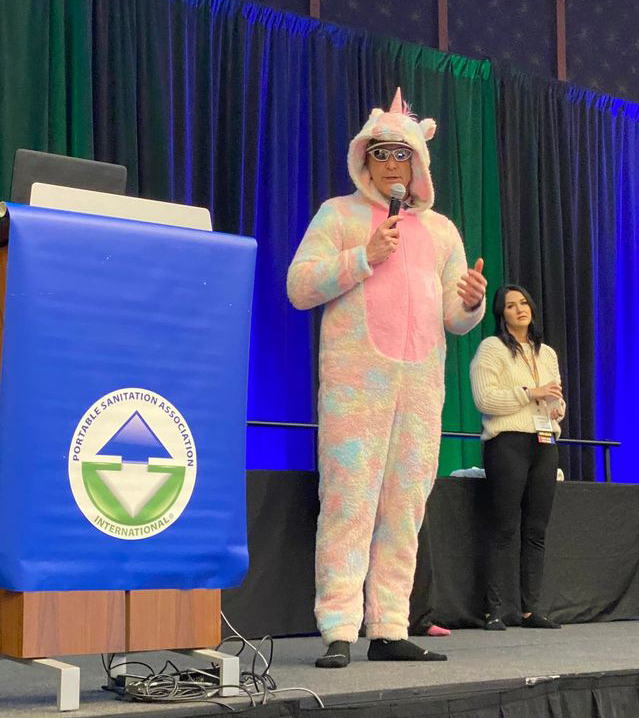 << PSAI VP Carl Arriola rocked a unicorn onesie before delivering an awesome keynote with the PortaPros team.
The trade show floor was bustling every day. Vintage arcade games were brought in, and video game trivia at the Happy Hour celebrated our "Level Up" theme. In the photo below, Board member Michelle Amelse of Satellite Industries, PSAI Event Manager Katie Cornet, and PSAI Sales Manager Blake Finger had a chance to try out the arcade games on the Trade Show floor.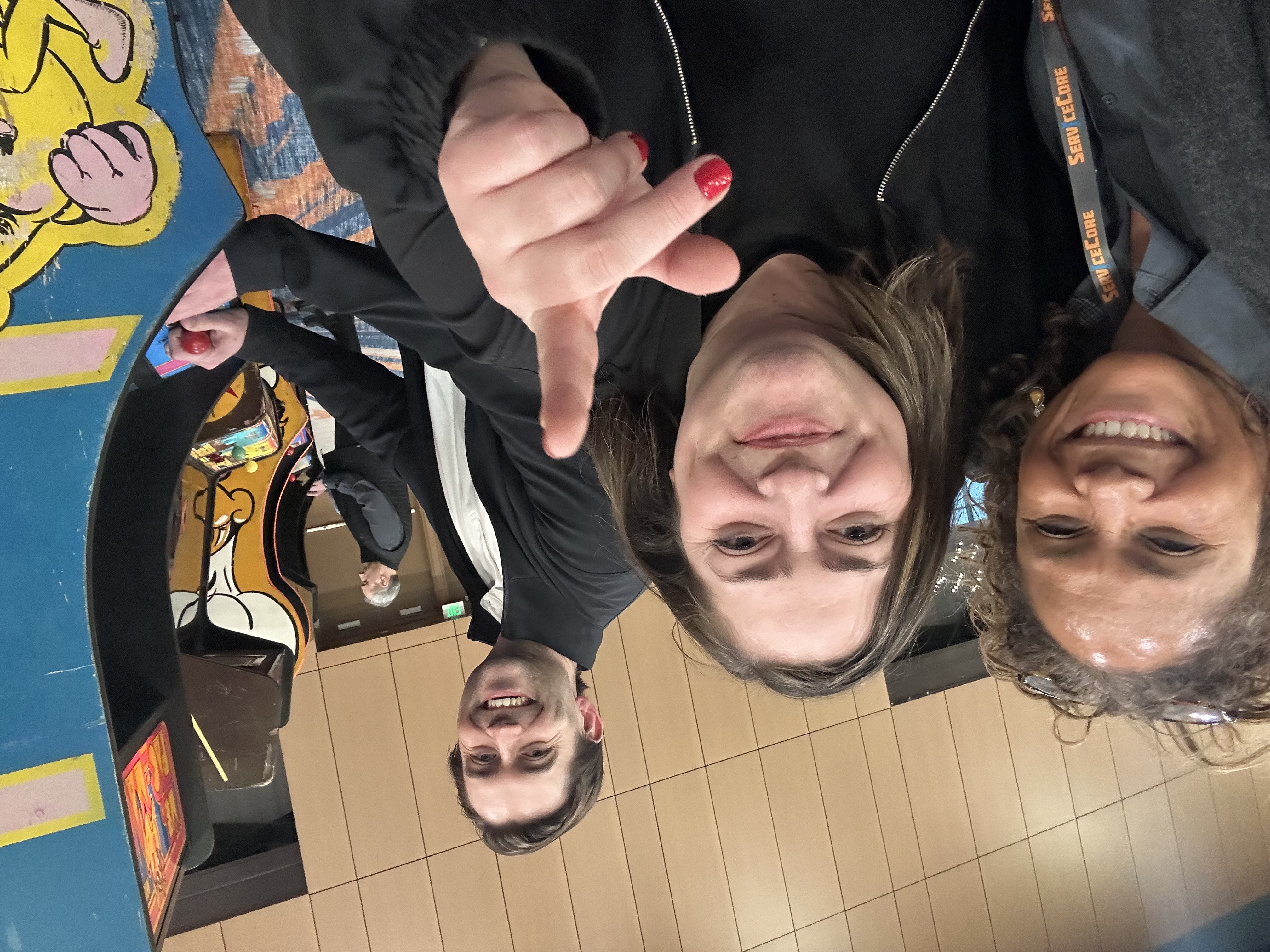 Of course, the biggest celebrations took place at the PSAI Annual Membership Meeting and Awards Ceremony. Members gathered to recognize our outgoing board members for their years of service, and welcome our newest elected directors.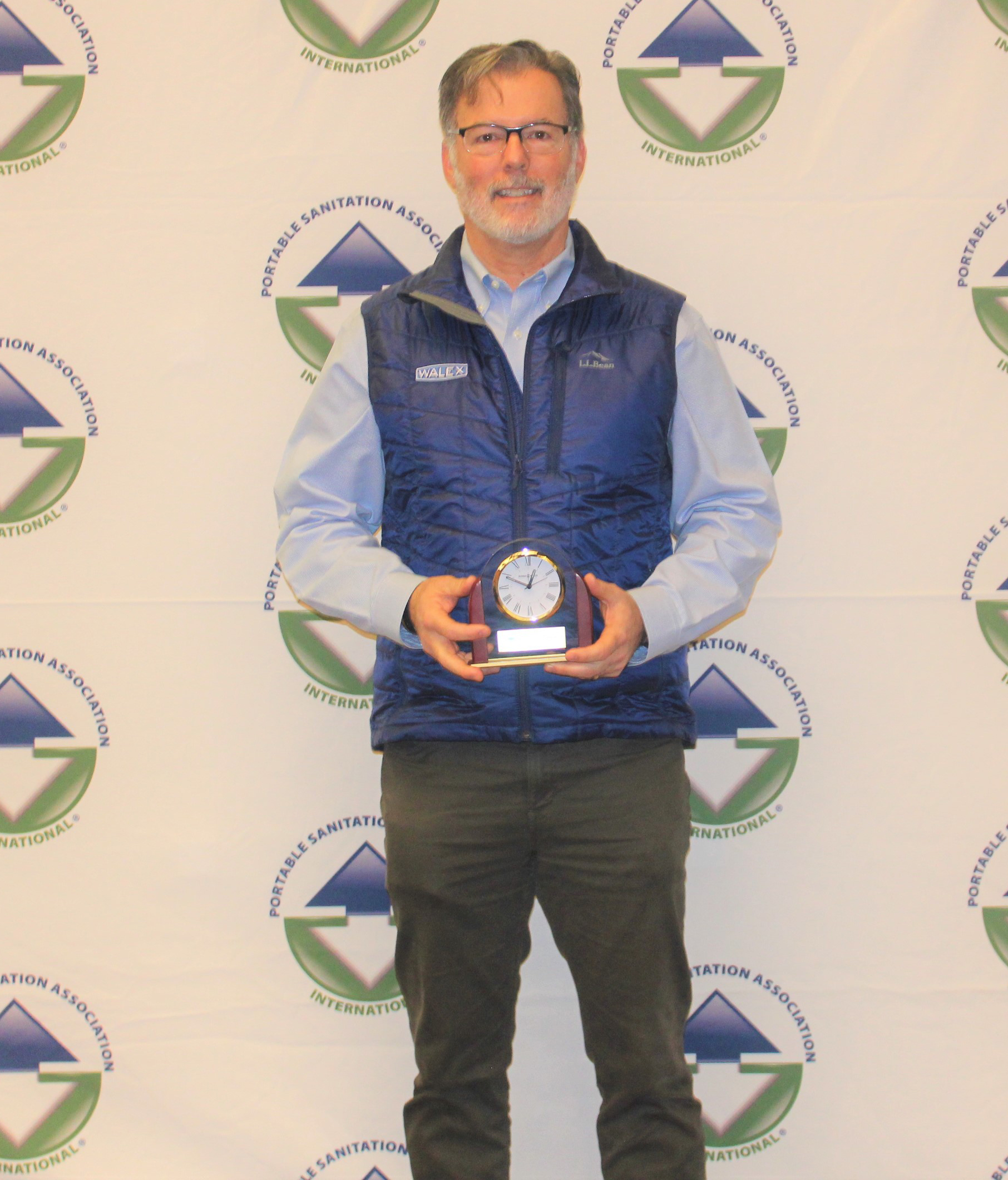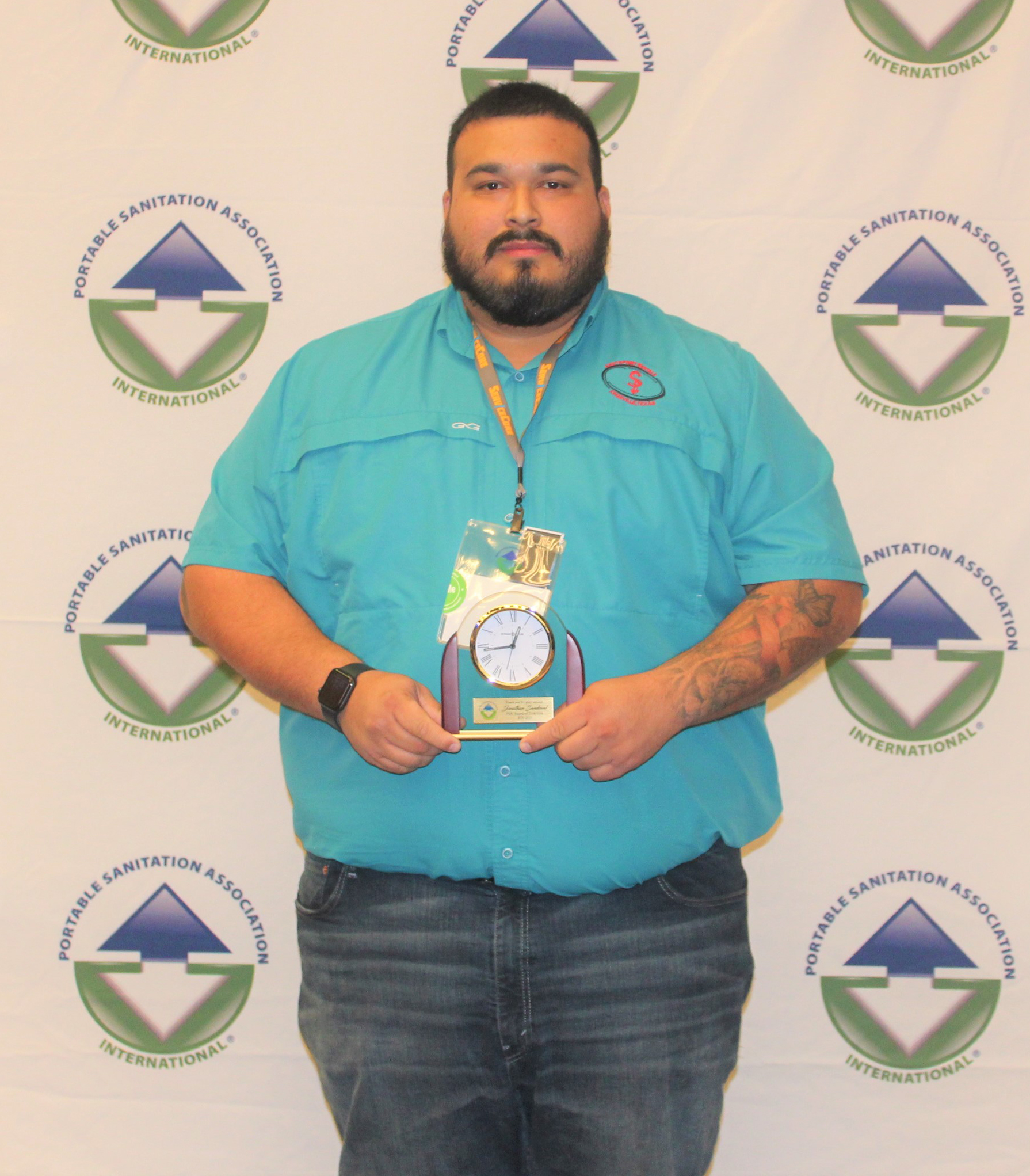 John Marcucci of Walex (photo at left) and Jonathan Sandoval of South Point Rentals (photo at right) were presented with mementos recognizing their service to the PSAI Board of Directors.
After the swearing in of the 2023 Board of Directors, PSAI recognized the best of the best at the Awards Ceremony. This year's Service Technician of the Year is Darren Fouts of PortaServe, Florida, and the runner-up is Joe Kacures of On Site Companies in Minnesota. Finally, the much-anticipated M.Z. "Andy" Gump Award was presented to none other than Bill Williams, co-founder of Walex.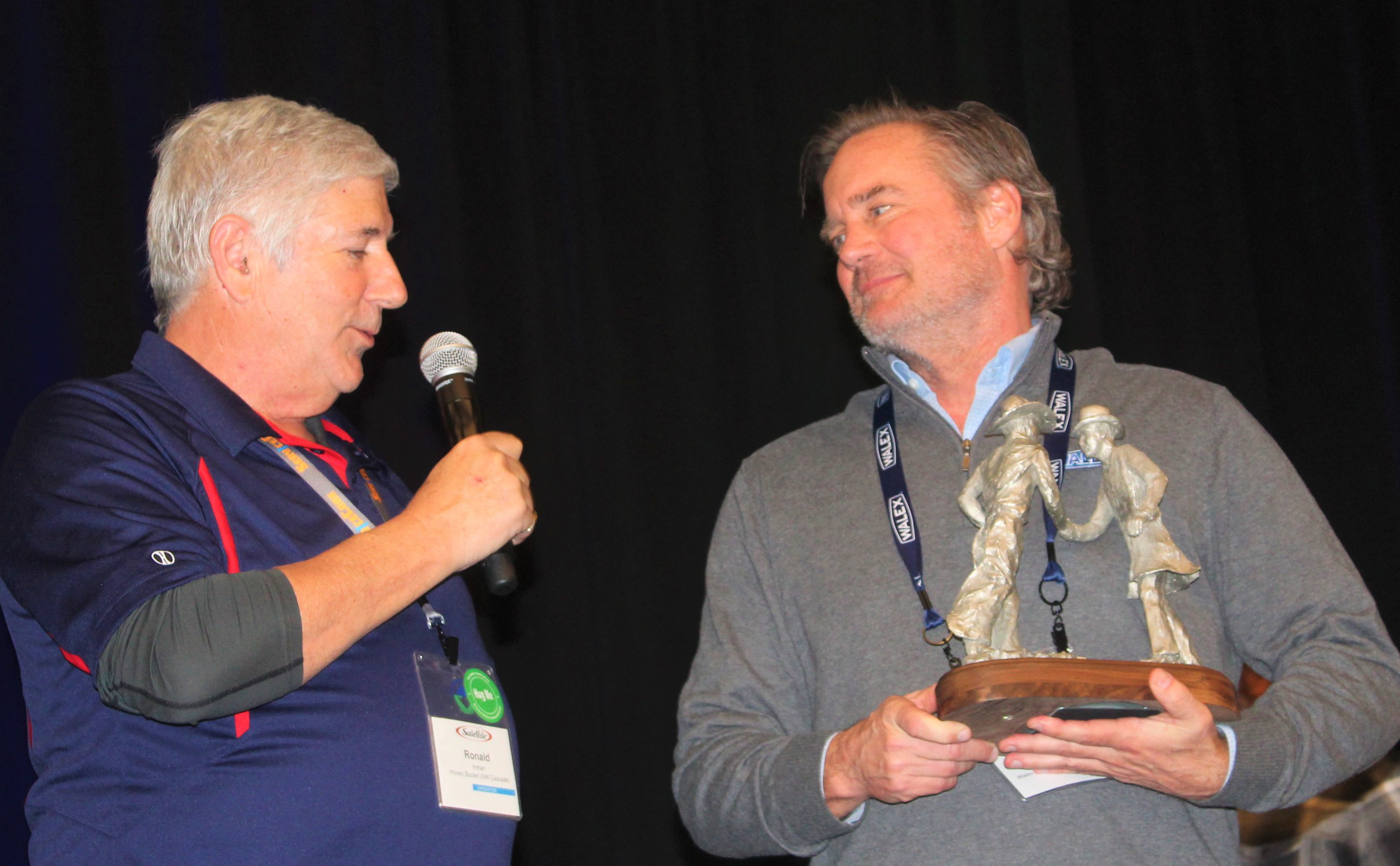 PSAI Past President Ron Inman presented the M.Z. "Andy" Gump Award to Bill Williams of Walex.>>
Keep following our Association Insight newsletter (and social media, especially Facebook) to learn more about our awardees, resources shared at the convention, and how you can become involved in some of the fantastic initiatives we have planned for 2023.