Renting Portable Units
Finding portable restroom providers and learning the right questions to ask can be challenging if you are not familiar with our industry. Here's the information you need to get started.
We are here to help! If you have additional questions, please contact the PSAI office at +1-952-854-8300 and we will be glad to provide assistance.
PSAI Guidance on Portable Restroom Excellence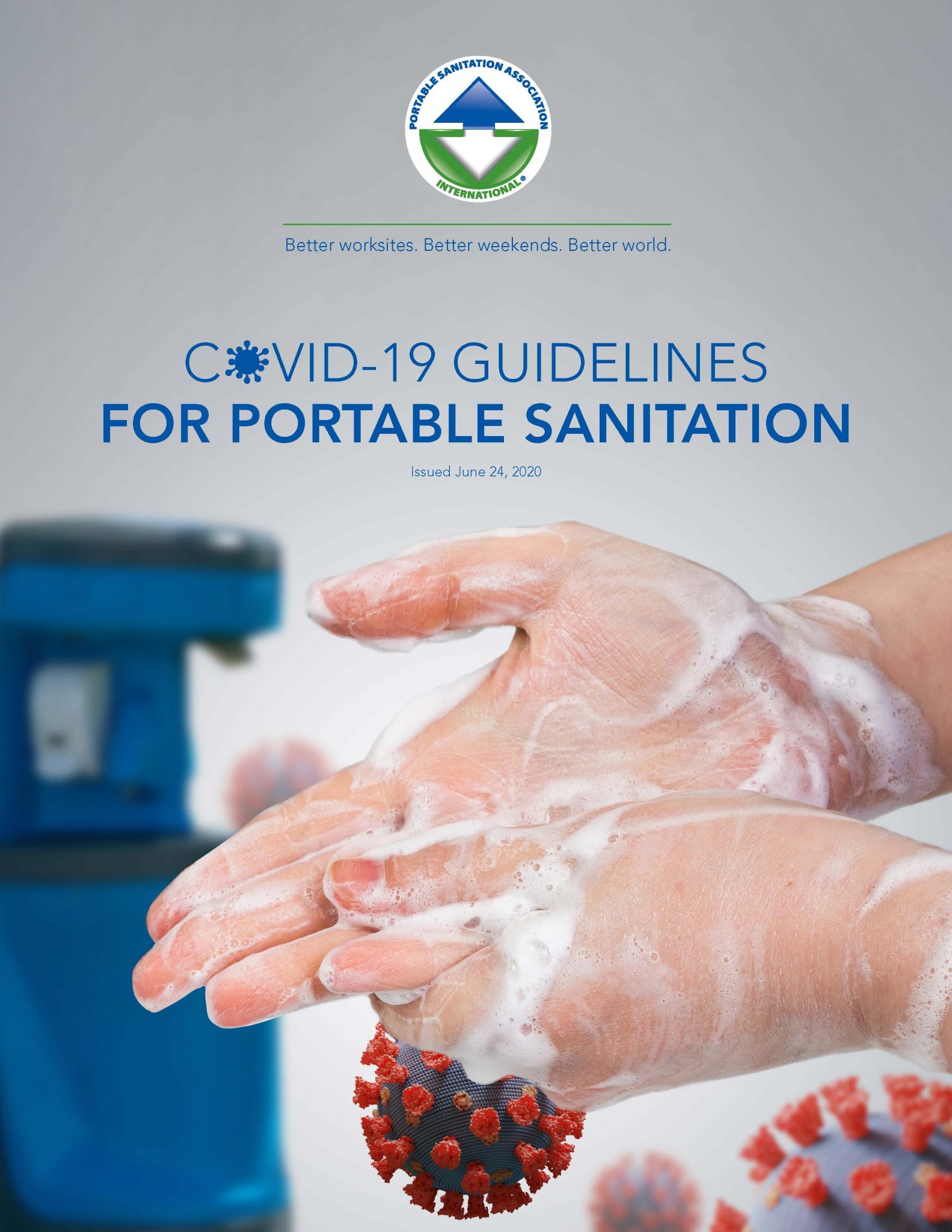 During this time of heightened precautions resulting from COVID-19, the PSAI has issued special guidance for portable sanitation decision-makers and users.
In this document you'll find information about how to stay safer on job sites, at events, and in agricultural settings while COVID-19 is a factor.
View and download the online flip book of the Guidelines
---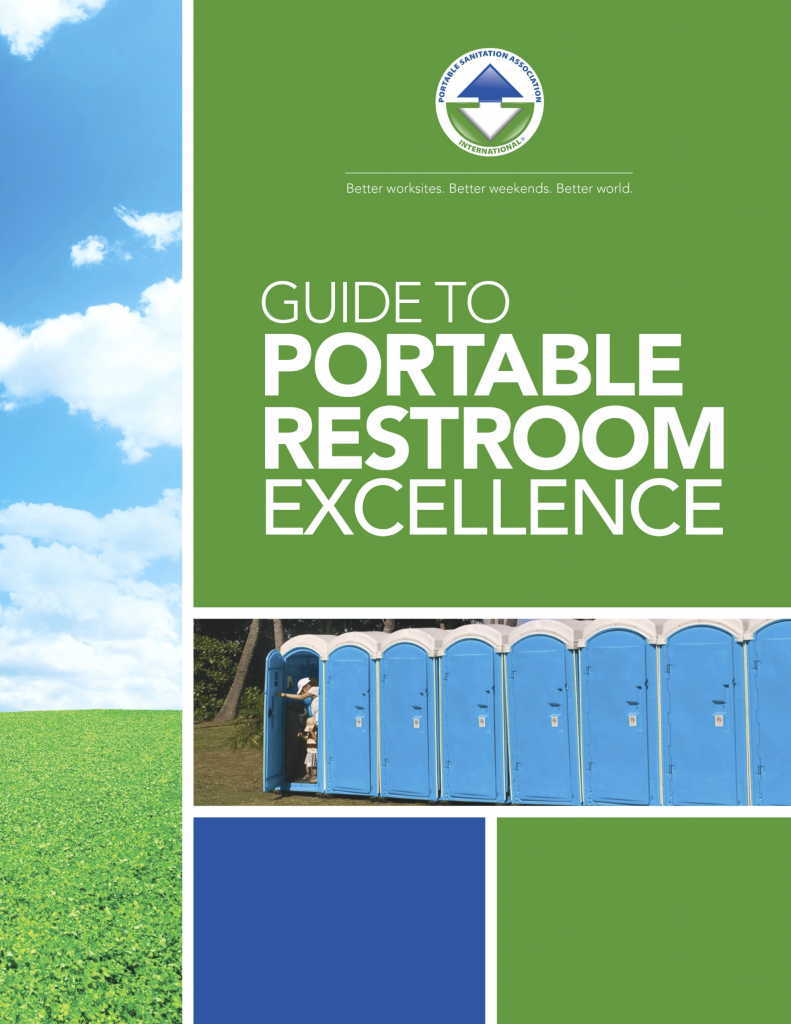 The PSAI's Guide to Portable Restroom Excellence is a general brochure used by many portable restroom providers to help their customers make decisions about renting portable sanitation equipment. It contains information about the capacity of portable units, how many units are typically required for events and job sites, and other important facts to consider.
Purchase one or more copies of the Guide through our online store

---
Questions to Expect from your Portable Restroom Provider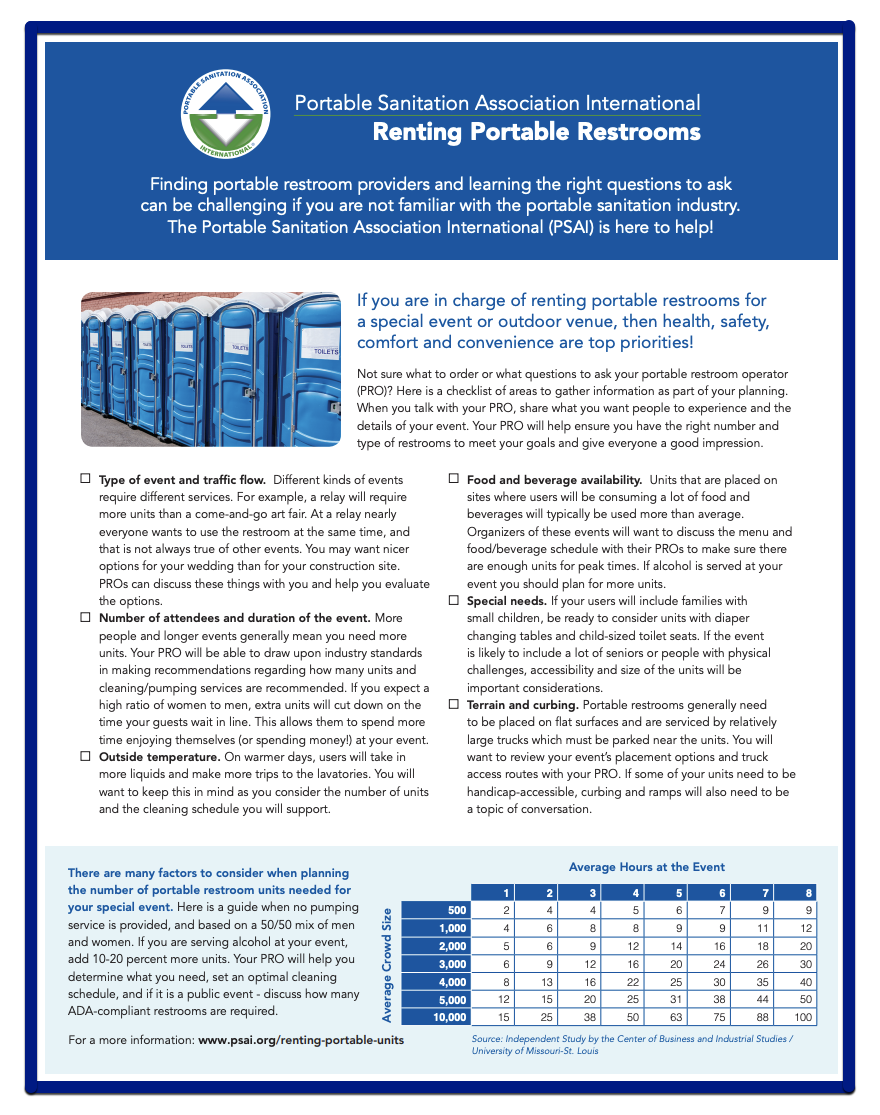 While a portable restroom provider will always be glad to assist you, it's best to be ready to answer a few questions when you call. Click here to download information that will be helpful in preparing to rent portable sanitation equipment.
Read about the industry's impact on productivity and fuel-savings.
All PSAI member portable restroom providers pride themselves on delivering excellent service to their customers. In order to make this possible, the providers you consider will require some information about your needs. This will help them make good recommendations to you and, with your help, ensure the right number and type of restrooms are properly placed to provide a positive experience for everyone.
Be ready to talk about the:
Type of event and traffic flow. Different kinds of events require different services. For example, a relay will require more units than a come-and-go art fair. At a relay nearly everyone wants to use the restroom at the same time, and that is not always true of other events. You may want nicer options for your wedding than for your construction site.
Number of attendees and duration of the event. Simply put, more people and longer events require more units. To see our special events chart click here.
Outside temperature. On warmer days, users will take in more liquids and make more trips to the lavatories. You will want to keep this in mind as you consider the number of units and the cleaning schedule you will support.
Food and beverage availability. Units that are placed on sites where users will be consuming a lot of food and beverages will typically be used more than average.
Special needs. If your users will include families with small children be ready to consider units with diaper changing tables and child-sized toilet seats. If the event is likely to include a lot of seniors or people with physical challenges, accessibility and size of the units will be important considerations.
Terrain and curbing. Portable restrooms generally need to be placed on flat surfaces and to be serviced by relatively large trucks parked near the units. You will want to review the placement options and truck access routes with the portable restroom providers you are considering. If some of your units need to be handicap-accessible, curbing and ramps will also need to be a topic of conversation.
With all this information available, portable restroom providers will be able to offer you an informed bid for services – and you will be assured that the crucial elements for positive experiences with portable restrooms are being addressed.
---
What about the 'Ick" Factor?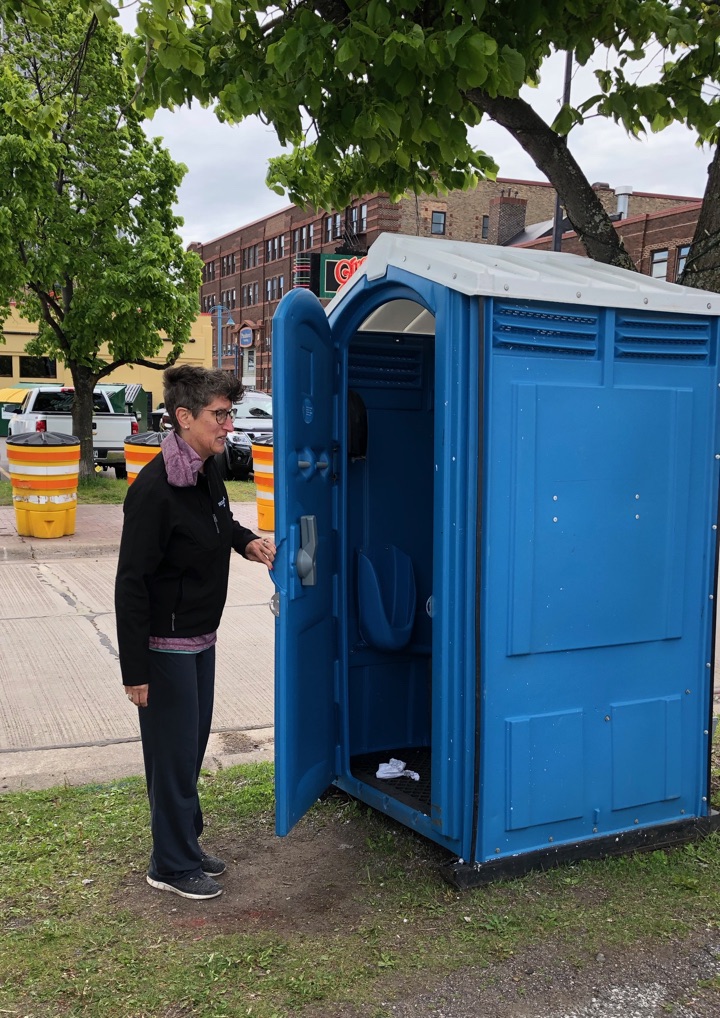 You or your attendees may be thinking, "But I don't like using portable restrooms – they are 'icky.'"
We understand.
Here are some things you should know to make your next experience with portable restrooms more positive.
Successful planners take steps to avoid 'icky' experiences. Just like the indoor restrooms at your favorite discount store can get 'icky' if they aren't cleaned often enough, portable units can suffer the same fate. Our industry has high standards related to the repair, placement and cleaning of portable restrooms. These standards cover how many restrooms should be available considering the number of people who will use them, the methods and frequency of cleaning, deodorizing, and so on.

Reputable providers will discuss all of this with their customers, and they will be reluctant to reduce their recommendations even when customers want to cut costs. So if you encounter an 'icky' portable restroom – check with the organizer or purchasing agent. Chances are good they underestimated how many units – or how often cleaning – would be needed. Odds are good that an 'icky' unit was not placed by a member of the PSAI – and you can be sure of that because their name won't be found by the search tool on this website.

Portable restrooms come in models with a variety of options and features from which event organizers can choose. There are portable units that flush and others that come on trailers so well appointed they have marble and porcelain fixtures, built-in fragrance units, and other fancy options. Typically these cost more, but the experience of using one of these toilets is no different than using the restroom at a fancy hotel. These units are very popular for events like weddings and outdoor gatherings where VIPs are present. Be sure to ask your portable restroom provider about availability in your area.
---
Portable Restrooms and "the Big Picture"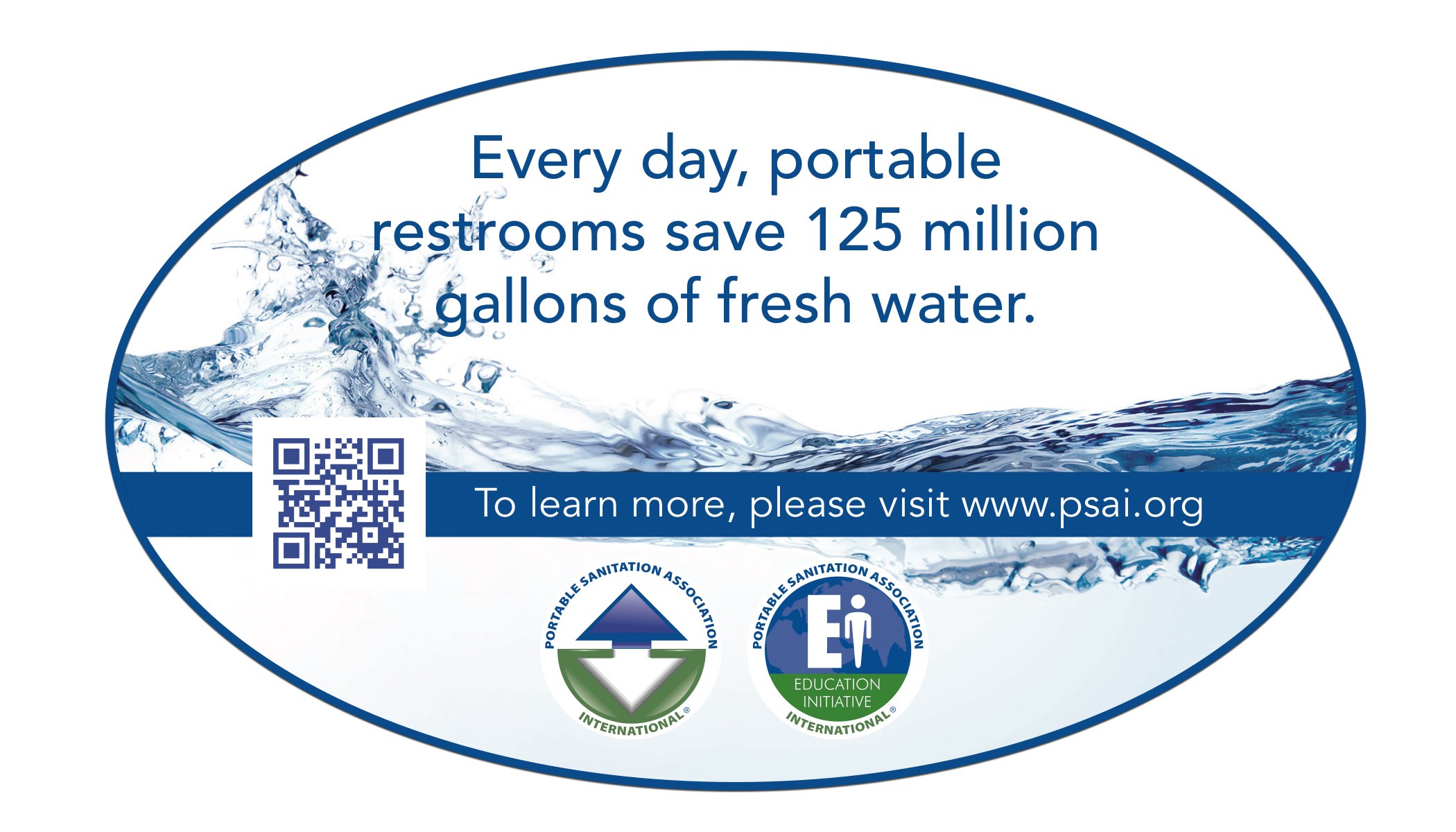 Whether you encounter a portable restroom at a community event, on your job site, or in your neighborhood after a disaster, these units fill an important role. In addition to providing a safe, sanitary place to answer nature's call, they save water. We estimate 125 million gallons of water a day are saved through the use of portable restrooms. Interested in more facts like these? Click here.