Back to Events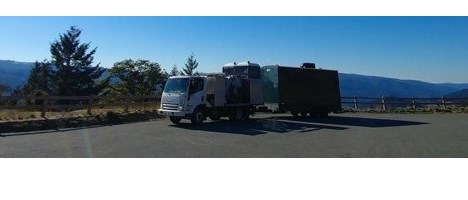 Virtual Training: Transportation and Logistics 2022
Tuesday, June 7, 2022
10:00 AM - 11:30 AM (CDT)
* Registration open until 6/7/22 at 10:00 AM (CST)
Event Details
This 90-minute course addresses the major areas of competency required for portable sanitation professionals operating vehicles and setting up sites in the field, including preparation of equipment for safe transportation, vehicle maintenance protocols, and relevant laws and regulations for waste disposal. You will learn how to:
Prepare portable sanitation equipment for safe transportation on public highways
Identify specific equipment and explain its function in tank vehicles, and understand the unique issues involved in transporting loads of liquid waste
Select sites and place equipment under a variety of conditions
List the relevant laws and regulations that apply to waste disposal
Explain the relevant vehicle inspection and maintenance protocols that pertain to most portable sanitation operations
About Our Presenter: Jamie Gunderson from Honey Bucket
Jamie started in the portable sanitation industry in 1998 in Northern Idaho as a yard guy. "Since then, I have held various positions including route driver, pickup and delivery driver, outside sales, inside sales and various levels of management. I have worked for several companies over the years—but have found my way to where I started at Honey Bucket as the Operations Manager for east Texas, based out of Conroe, Texas." Jamie is a PSAI certified trainer and a volunteer on the PSAI Training Committee.
Rates: PSAI Members $100 / Nonmembers $130
Bundle and Save! Register for the full Basic Service Technician Series now!