Back to Events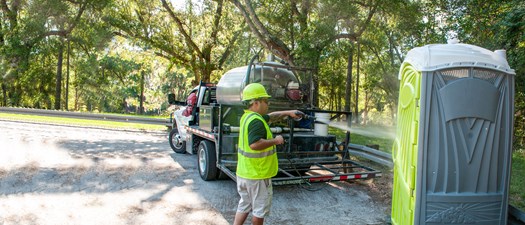 Virtual Training: Health, Safety, and Professional Excellence 2022
Tuesday, June 21, 2022
10:00 AM - 12:30 PM (CDT)
* Registration open until 6/21/22 at 10:00 AM (CST)
Event Details
This 2.5-hour course teaches learners about the responsibilities of employers and workers for safety on the job, how to minimize the risk of illness or infection from job-related exposure, and how to approach the position of portable sanitation professional for maximum success. You will learn how to:
Identify and describe the required personal protective equipment for service technicians and when/how it should be worn
Outline and explain the proper procedures for materials handling, spill containment, and accident/incident management that may occur on the job
Name the infectious diseases that are potential risks for portable sanitation technicians and how to reduce the risk of contracting them
Understand the record-keeping protocols that pertain to most portable sanitation operations
Give examples of professional demeanor and conduct in a variety of scenarios
About Our Presenter: John Saenz from SouthPoint Rentals, LLC
John Saenz is the Operations Manager for Southpoint Rentals out of Kingsville, Texas. He's been with this company for almost 4 years now. John is a Smith System trainer and certified PSAI certified professional technician. He's been in the industry for about 9 years—but says he's still learning a lot along the way.
Rates: Member: $100 / Non-Member: $130