Back to Events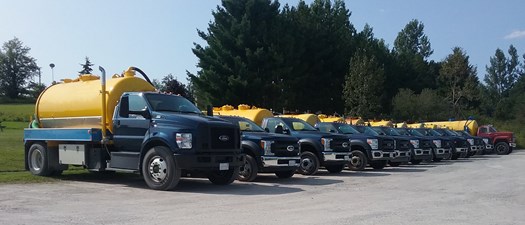 Virtual Roundtable - Equipment and Supplies for the 2021 Season
Thursday, February 18, 2021
Event Details
This discussion will be led by two panels of experts on the emerging equipment and supplies picture for the 2021 season.
Panel one will include leaders from major manufacturers of trucks, units, trailers, and consumables. They will talk about trends they are seeing from their customers, product innovations they are planning, and how they expect to address any supply chain snags.


Panel two will be a group of portable sanitation operators from companies with varying footprints in terms of size, location, and customer. They will talk about their changing needs and the drivers for their purchasing decisions this year.
The PSAI'a virtual roundtable discussions bring portable sanitation professionals together to discuss hot topics in the industry. We'll cover what's new, dive deeply into a topic or two, and leave plenty of time for open discussion. Have a topic you'd like us to cover? Send it to karleenk@psai.org or call Karleen at +1-952-854-8300.