COVID-19 Resources
COVID-19 General Information for Portable Sanitation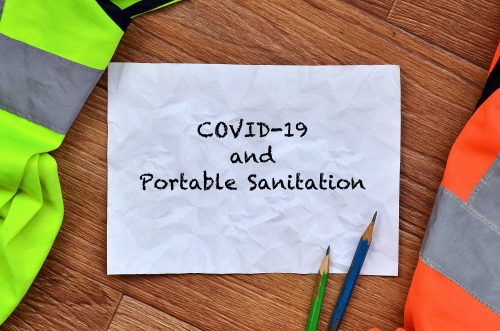 No one knows how long the outbreak of COVID-19 will last or how it will reveal itself in various locations. Regardless of when and how it reaches your area, you should prepare your company and demonstrate that you have taken every responsible action you can to protect your workers and the public. At a minimum the PSAI recommends portable sanitation leaders:
Read the information on this page and take the actions that are important for your company


Review your cleaning products and make sure you are using one of the ingredients listed below that is most likely to be effective on COVID-19. If you are not, take steps immediately to supplement or change your cleaning products.


Make sure you have the right concentrations to maximize the chance of killing COVID-19. For example, in some pre-mixed commercial cleaning products containing hydrogen peroxide, the substance is present at 1.5% which should be more than adequate for these purposes. If you choose to mix your own cleaning products, do your research before mixing. Looking at hydrogen peroxide, this liquid comes in various strengths – basic household strength is 3%, food grade is 35%. Make sure you know how to mix it properly and safely. Here is a resource on how to do that if you choose hydrogen peroxide. Similar guides are available online for other substances. You should also consult the SDS and train your staff for any chemical you use in your operation.


Educate your team about COVID-19 and make sure they know what to do if they (a) feel sick, and (b) know they have been exposed to someone who has COVID-19.


Make sure your staff are using precautions and wearing proper PPE to protect themselves. COVID-19 is mostly transmitted through airborne droplets. Be sure you have the PPE you need and take steps to address shortages. Further information is available on this page.


Update your Exposure Control Plan if you have not already done so this year. Information about this is on the OSHA website and here from the PSAI

Consult with your suppliers to learn where you might have any supply chain vulnerabilities. Right now the market is reacting to fears that supply chain disruptions will affect sales and production. Where are yours? What will happen if your favorite products are not available for a while due to troubles importing or domestic production slowdowns due to worker illnesses? Make a plan, but don't panic.


Update your business continuity plan for how you will operate if key staff are too ill to work. You deal with people calling out all the time, but what if it is in larger numbers than you've ever experienced? Have those discussions and make your plan proactively so you don't have to figure it out on the fly.


Note that OSHA has issued guidance concerning how to prepare work sites for COVID-19. This guidance does not change standards or regulations, and it creates no new legal obligations. However, it does recommend that workers on sites away from sewered facilities have access to hand sanitizer. This is not substantially different than requirements for hand washing that have already been in place through OSHA regulations (see below).
---
Cleaning/PPE Information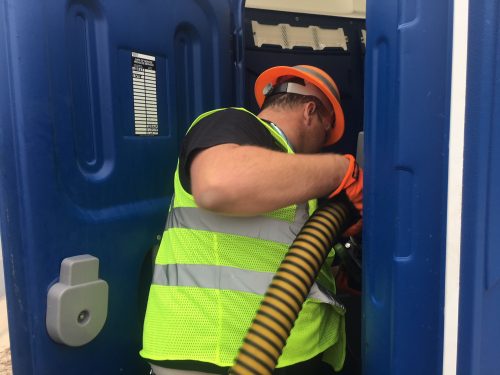 Good data currently does not exist regarding how to kill this particular strain of coronavirus because it is so new. The best data available comes from prior research on other strains of Coronavirus.
Data on other strains of Coronavirus shows that COVID-19 quite possibly survives 9-28 days on surfaces outside the human body.


Cleaning solutions including hydrogen peroxide (0.5% concentration), ethanol (62-71% concentration), and sodium hypochlorite – a chemical found in bleach (0.1% concentration) are the most effective at killing these viruses.


As always, portable sanitation personnel should be wearing PPE when servicing equipment.


Educate your team about COVID-19 and review your cleaning procedures with your service personnel. Your cleaners won't kill anything if they aren't used properly.


Note that the cleaners above need to be on a surface for 1 minute in order to kill the virus.
---
Accessing or Making Useful Supplies
FDA Policy for Temporary Compounding of Hand Sanitizer
Masks
According to the CDC, in settings where face masks are needed for PPE but are not available, homemade masks should be used as a last resort. However, homemade masks are not considered PPE, since their capability to protect against COVID-19 is unknown. Caution should be exercised when considering this option. In PPE situations, homemade masks should ideally be used in combination with a face shield that covers the entire front (that extends to the chin or below) and sides of the face.
Whether masks should be worn by the general public is a topic that continues to evolve. We now know that the virus travels in the air just from regular breathing by an infected person. They do not have to cough or sneeze to expel the virus into the air.
At the beginning of the pandemic, the WHO and CDC were reluctant to recommend the general public should wear masks because they felt the science was not conclusive and also because they were worried that public demand for masks would make the situation for healthcare workers even more dire. However, countries where the public has worn masks have seen a slower spread of COVID-19 and opinions are changing. Now the US government recommends wearing some sort of face covering when you are out in public, especially if it will be difficult to maintain 6 feet of distance between yourself and others. Please note:
Homemade masks will likely NOT protect the wearer to any great extent.
These masks WILL protect the people around the wearer from breathing in the virus expelled through breathing, sneezing, or coughing.
Masks are intended to complement the 6-foot social distancing guideline, not replace it.
---
Business Continuity
COVID-19 Business Planning Checklist

Developing a Business Continuity Plan – General

Adjusting for a Business Slowdown

SBA Economic Injury Small Business Loan Program-Your Questions Answered (Webinar Replay from PayChex)
---
Human Resources
---
Insurance Facts and Considerations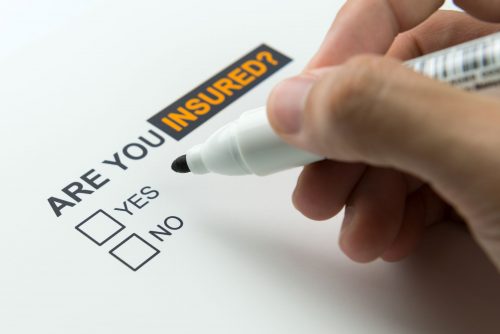 Many business leaders have questions regarding insurance coverage and risks during the COVID-19 emergency.
This resource from Heffernan Insurance Brokers offers good general guidance on insurance issues related to COVID-19, and we thank them for providing it.
Please note: The PSAI does not endorse providers of any goods or services.
---
Essential Services and Restrictions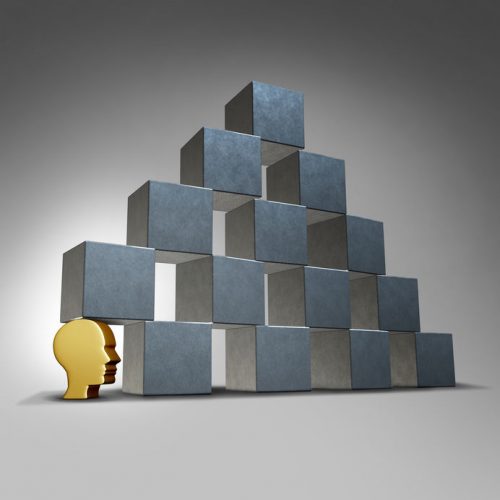 US Government List of Essential Services

List of Essential Services – Ontario

PSAI Letter for Drivers to Carry Regarding Essential Services
---
Roundtables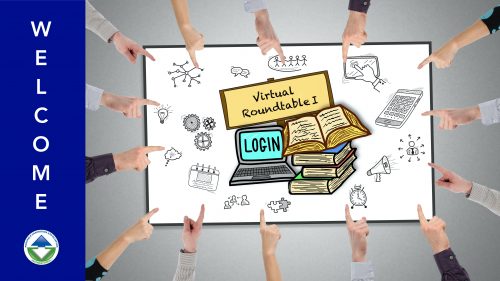 How to Participate in a Virtual Roundtable

Video: COVID-19 Virtual Roundtable I, March 19, 2020
Outlook for the duration of the epidemic
Critical supplies timeline (sanitizer, hand wash units, etc)
Insurance coverage issues
Open discussion: status of operations in the COVID-19 reality
Video: COVID-19 Virtual Roundtable II, March 26, 2020
Update on the spread of the epidemic
Families First Coronavirus Response Act and other legislative changes
Supply shortages update
Handling customers requests for temporary halts in service
Strategies for dealing with cancelled special events
Open discussion, updates from around the country, and follow up on topics raised in the prior session
Video: COVID-19 Virtual Roundtable III, April 2, 2020
Most likely epidemic scenarios and implications for portable sanitation businesses over the next 18 months
New information on how COVID-19 spreads and implications for your workers
Global PPE supply update
CARES Act
Planning for when your team member(s) get sick with COVID-19
Hand washing standards and options for meeting the need while supplies are short
Open discussion, updates from around the country, and follow up on topics raised in prior discussions
Video: COVID-19 Virtual Roundtable IV, April 9, 2020
Conditions for returning to "normal" activity in a community
Universal precautions for portable sanitation in the time of COVID-19
Contracting for special events pre- and post-COVID-19
Approaching pricing strategy in the COVID-19 environment
Decision factors in the purchase of new equipment during uncertain business times
Open discussion and updates
Video: COVID-19 Virtual Roundtable V, April 16, 2020
The realities of vaccine timelines
New COVID-19 related tools for businesses
Managing risk while hiring, onboarding and training new staff
Supply chain updates: when to expect availability of key items and where to find things that are available
How teams are coping around the country
Outlook for winterizing hand wash sinks
Open discussion and updates
Video: COVID-19 Virtual Roundtable VI, April 23, 2020
The plan for "Reopening America" and what it means for portable sanitation
Meeting the needs of job sites as COVID-19 progresses
Managing your supply chain
Preparing your business for workers returning to the office
Open discussion and updates
Video: COVID-19 Virtual Roundtable VII, April 30, 2020
How portable sanitation companies will create a "new normal" for their operations
Update on transmission of COVID-19 through feces
Adjusting routes for twice a week service
Municipalities buying their own hand washing equipment: how should operators respond?
Preparations and liability considerations for bringing people back to work at the office
Open discussion and updates
Video: COVID-19 Virtual Roundtable VIII, May 7, 2020
Update on the pandemic and key portable sanitation issues from CDC, FEMA, and OSHA
Hand hygiene: managing sanitizer, sinks, soaps, and paper product supply chain issues
Special events in the days of COVID-19: preparing your business
Employee safety issues: Mask reuse, employee protocols, what do to as workers reduce their vigilance
Video: COVID-19 Virtual Roundtable IX, May 14, 2020
What we can learn from the 1918-19 flu pandemic about what to expect this time and life afterward
Getting parts for sinks and other hard-to-find equipment
A group of high level event planners' new publication on re-opening large events and the implications for portable sanitation
Opportunities in the portable restroom trailer business during COVID-19
Open discussion and updates
Video: COVID-19 Virtual Roundtable X, May 21, 2020
Update on the impact of the pandemic on portable sanitation
How vaccine development will and won't affect your workforce
CDC/FEMA updates affecting portable sanitation
The emerging picture for special events in the age of COVID-19
Adjusting your job site practices and planning for the future: equipment, service, communication
Supply chain update from suppliers
Open discussion
Video: COVID-19 Virtual Roundtable XI, May 28, 2020
Preparing for the second wave of COVID-19
The latest on COVID-19 transmission via fecal matter and surfaces
FEMA guidance on hurricane/disaster prep in the age of COVID-19
Is it price gouging?
Chemical (re)labeling dos and don'ts
Video: COVID-19 Virtual Roundtable XII, June 4, 2020
General portable sanitation updates: curfews, vaccines, PPE forecast
New opportunities for portable sanitation businesses
Issues to address when customers ask to be listed as an additional insured
---
Information about Managing the Epidemic