Does Your Workplace Have a Wellness Program? Here's Why it Should!
What Is Workplace Wellness? 
Workplace Wellness is any policy, system or environmental support in the workplace that promotes employee health. This can look many ways, from ergonomic office furniture to flexible work schedules to onsite health fairs. Workplace Wellness isn't a new concept, but it's taken time for employers to realize the benefits and spread the practice. It's more than just a series of one-off programs and policies, though — it's about building a culture of wellness. If this language sounds fluffy to you, don't roll your eyes just yet.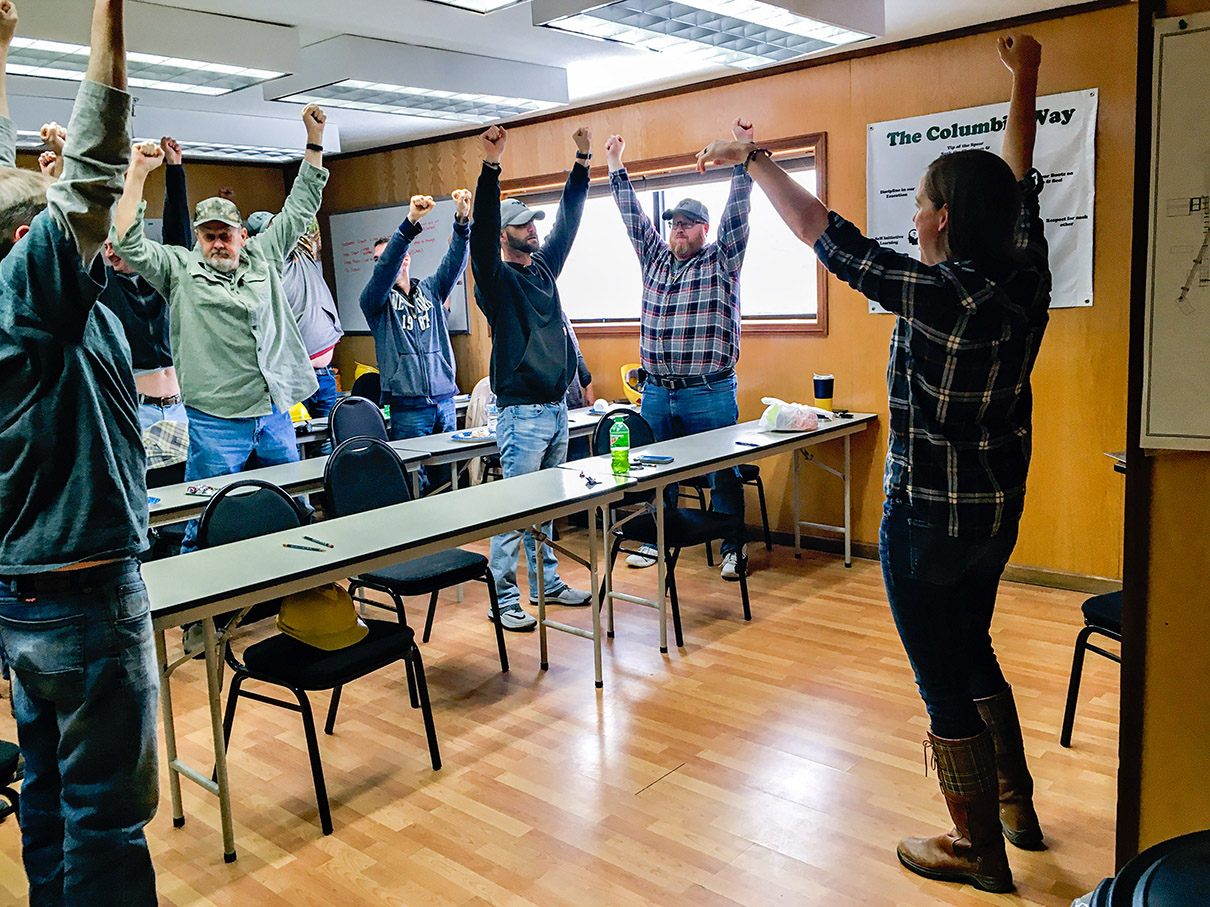 Why Is Employee Wellness Important? 
You don't have to look far to find studies demonstrating the benefits of workplace wellness programs. When a workplace makes healthy choices not only easy, but the norm, employers can expect to see: 
Increased employee retention

 

Decreased absenteeism

 

Decreased medical and workers compensation costs

 

Increased productivity

An average 3-5 year ROI for larger employers

 
An established wellness program can also attract new talent and boost your workplace's reputation as a great place to work. 
Wellness for PROs 
Before coming to PSAI, I spent over two years helping companies of all sectors and sizes develop workplace wellness programs for their employees. From that time, I can say the workplaces that required the most nuanced programming were those providing in-the-field labor services such as the portable restroom industry. Why is that? 
The biggest challenge may be the diverse employee body. The workday of the route driver differs greatly from that of the yard crew or the mechanic and all of those are quite different from the office staff. Therefore, a successful wellness program requires a multifaceted approach. Don't let this overwhelm you, though. Wellness programs should start small and specific. Over time, workplaces can increase their scope and depth of wellness supports. 
Where to Start? 
Know your employees. The best plan starts with an assessment. Host an employee survey to determine what most interests them. Is it nutrition, physical activity, blood pressure management or something else? Ask what kinds of supports they'd most likely use. Would they like educational handouts, an onsite fitness station, or access to professional consultation? Starting with the employees' interests will increase employee buy-in, rather than making them feel forced into a lifestyle change they're not looking for. 
From there, you can consider employee needs. Does your employee insurance provider offer biometric screenings? Such data can reveal where the deficits are in your employees' health. For instance, screenings could show many of your employees are prediabetic. Did you know that according to the National Diabetes Prevention Program, 1 in 3 Americans are prediabetic, but 80 percent of them don't know? Simply offering biometric screenings could literally save an employee's life by alerting them to conditions they may not be aware they have. But you can go the extra mile and post diabetes prevention education materials, put healthy options in the break room, or encourage an after-work walking club to provide even more support to them. 
Does your workplace offer wellness programs or health benefits? Let us know what's worked for you. Email us at info@psai.org. We love to hear from you!