Things to Do in Atlanta and Surrounding Area
Date posted
August 21, 2023
Take Advantage of Your Time in the Atlanta Metro Area during Our Nuts & Bolts Educational Conference
The PSAI Nuts & Bolts Education Conference allows you to take advantage of some of the best education and networking opportunities the industry has to offer. Thinking about coming to Atlanta for the conference but not sure what to do with your free time? Here are some ideas that can make your trip even more special for you and your family or guest!
Atlanta is a city of the future with strong ties to its past. The weather is typically pleasant in autumn, with highs in the mid 60s to low 70s F and lows from the mid 40s to near 50°F. October is typically the driest month of the year in Atlanta, and November is also relatively dry in a typical year.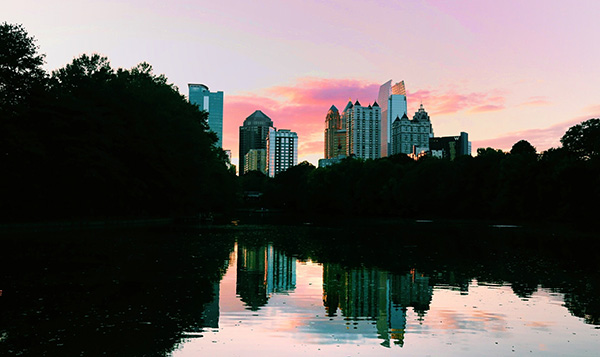 Food/Beverage
There are many restaurant options right near our conference hotel, in the Perimeter Mall and surrounding area—everything from fast casual to popular national chains to upscale steakhouses. Ready to venture a little further? Head over to the Buckhead Village District for an array of signature restaurants.
Attractions/Arts
At the Alliance Theatre in Midtown, you can catch a Broadway play before it gets to New York. Productions are offered for all ages. The Fox Theatre is a beautifully restored movie palace that brings in national and international music and comedy stars (and shows movies).
History
The Atlanta History Center in Buckhead is just a few miles from our conference hotel, but will take you back in time. See the Cyclorama, a fully restored painting of the Battle of Atlanta; this 132-year-old hand-painted work of art stands 49 feet tall and is longer than a football field. The museum also has exhibits about the 1996 Olympic Games in Atlanta, railroads and the making of Atlanta, and about the Civil Rights movement. The historic Swan House (shown below) is also on the grounds.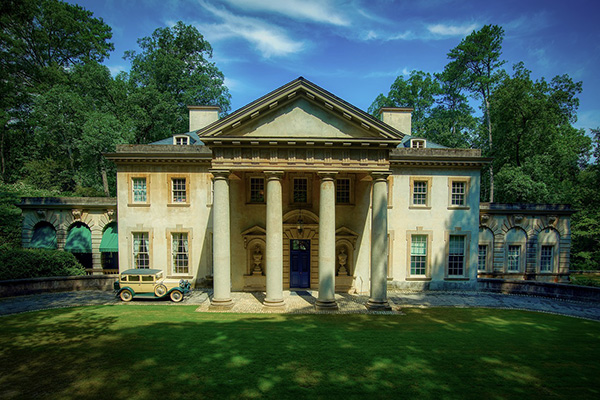 Stretch Your Legs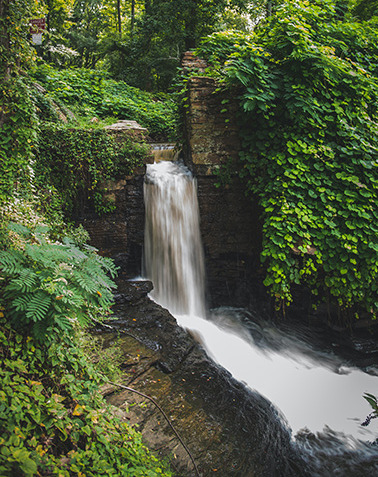 The PATH400 Greenway Trail in Buckhead is a popular trail that connects to parks, walking trails, a bee habitat, and neighborhoods (about 7.5 miles from the hotel). The Atlanta Botanical Garden in Midtown is open daily, offering 30 acres of colorful indoor and outdoor garden spaces. The Vickery Creek Trail in Roswell is around 10 miles from the hotel, and features a beautiful waterfall (shown in the photo).
If you're willing to drive a little farther (about 20 miles from the hotel), Kennesaw Mountain National Battlefield Park spans nearly 3,000 acres with more than 22 miles of trails for hiking, walking, and running. You can also learn about the Civil War history at this national park.
These are just a few options! You are sure to find activities that appeal to your interests in this capital city of the American Southeast. Get more ideas at the Discover Atlanta website.