Member Spotlight: Dmitri Poukhovski
PSAI Member Spotlight: Dmitri Poukhovski
One of the most commonly cited benefits of being a PSAI member is the networking and friendships. But with hundreds of members nationally and worldwide, it's impossible to meet you all! Our "Member Spotlight" is a way to highlight the diverse faces of PSAI.
Who should we get to know next? Email veronicac@psai.org with subject line "Member Spotlight" to nominate our next member.
This week's Member Spotlight goes to Dmitri Poukhovski, CEO of AirVote and member. You can usually catch Dmitri exhibiting at the PSAI Nuts & Bolts Education Conference and the Annual Convention & Trade Show. Dmitri is also a frequent facilitator at our in-person roundtables. Thanks, Dmitri! He is shown here with his American Cocker Spaniel (and AirVote mascot), Rocky.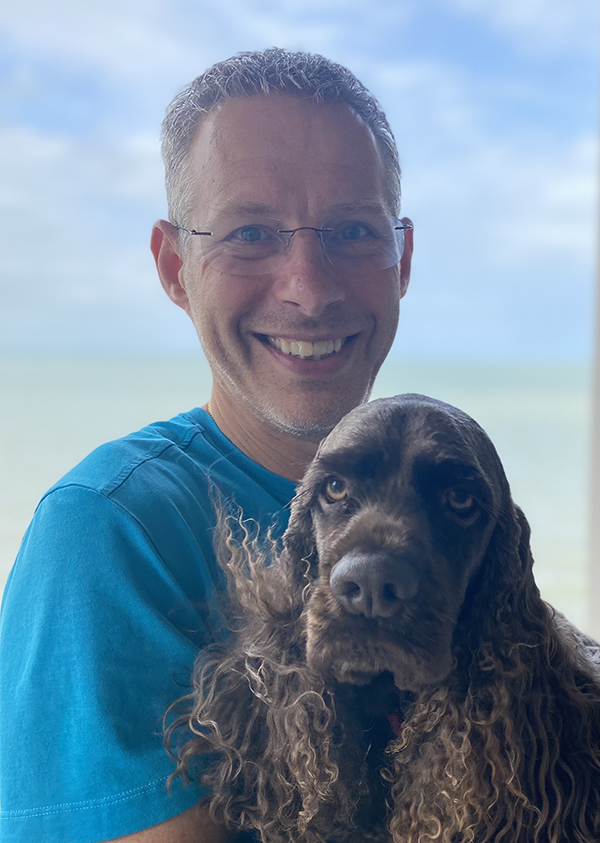 Dmitri, take a moment to introduce yourself to the PSAI community.
Originally from Europe, I can truly call the U.S. my home. That's where I could go to the Engineering graduate school at Penn State and support myself through school with many handyman and construction jobs. This country offered me opportunities for a successful technology career at Microsoft and a few other software companies. Most importantly, I was blessed by meeting my beautiful wife Angelique and building my family here.
How long have you been a PSAI member?
Since 2021.
What's been the best part of being a PSAI member for you?
It is absolutely the people! Never in my 20+ year corporate career have I seen such a level of camaraderie between the folks who run companies competing in the same market space. Not talking just polite smiles—but practical help to each other in meetings, Facebook groups, etc. Angelique and I feel privileged to be a part of this community.
What brought you to the PRO industry and what were you doing before that?
The customers led us to the PRO industry. We originally envisioned AirVote as "standard" customer feedback at restaurants, airports, etc. We then met David and Tanis from J Bar, who honestly took a bet to try this crazy idea; then being led deep into the industry through the Pete Get Flushed podcast, and here we are! Before that… we started AirVote in 2019 while I was still running IT and operations for a software company. Seeing the opportunity with the business, and largely thanks to the PRO industry, I decided to "take a plunge" into doing it full-time with our amazing European team.
Favorite Pastime?
Our son's passion for farming occasionally brings me close to the world of cows, where a morning milking and barn-cleaning workout is a typical healthy start of the day! Once even helped a cow to deliver a calf—an experience to never forget!
An avid skater: a few hours rollerblading on the weekend gives me the energy for the next week.
If you could go anywhere for one day, where would you go and what would you do there?
Definitely, to at least the Moon inside a SpaceX—when it's tested to a fair chance of not exploding in the air.